Swish Game For Visual Perception
Have you heard of the game Swish? I ran across it during one of my extensive internet surfing expeditions, and it looked so unique that I had to give it a try.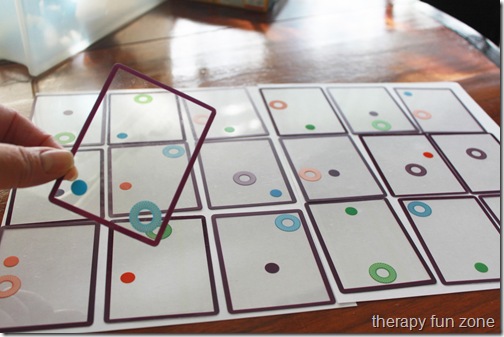 The game consists of clear cards that have colored spots and colored circles. There are two of either a spot or circle on each card, and the spots have to fit into the circles. The game is played with two people, and to start you lay out 16 cards in a grid. The two players look at the cards and try to visually find two that "swish" where both of the colored dots fit into the same colored circles on the other card (it is like a swish in basketball).
When you visually find two cards whose two dots/circles match, you pick them up and make sure they match, and then you keep the cards and replace them on the grid with two new ones. You can make it more challenging by trying to swish 3 or more cards together.
The winner is the person with the most swish cards at the end.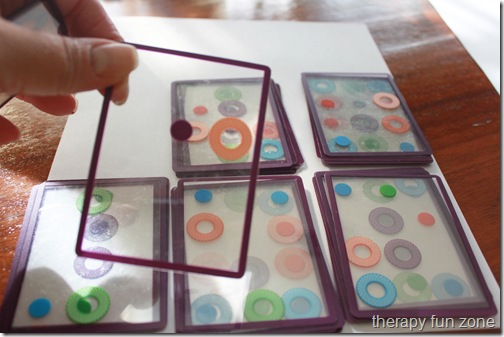 I like to play it like solitaire too, where you place the cards down on top of each other one at a time, and try to and try to swish the cards and to never put dots on dots, or circles on circles.
Materials:
Skills: