Practicing Letters and Finger Strengthening
Resistance keeps your muscles strong, and the little muscles in the fingers need to work and get strong along with the rest of the muscles of your body. I love having kids get letters randomly in order to practice writing the letters and words, since the randomness is somehow more fun than me giving them a worksheet. To combine letters, writing, randomness, and resistance, I use different toys and activities, and one of my favorites is the stretchy cheese and foam letters. Many of the links to products are affiliate links and I do get some money if you purchase from the site links.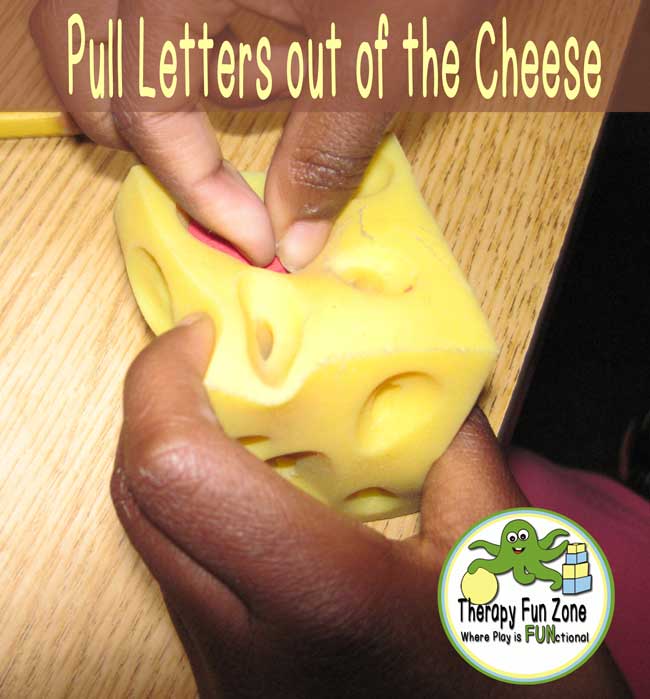 I just cut out little squares from some fun foam sheets and write letters on them. I then stuff the letters into the stretchy cheese and the kids have to dig and pull the letters out. Depending on what level the kids are at, they will then have to write the letter, or write a word that starts with that letter. If the student needs more of a writing challenge, I will then have them use three of the words they wrote and make a sentence using those words. In this way, I can use the same physical activity of pulling letters out of the cheese, but grade it to whatever writing challenge the students need.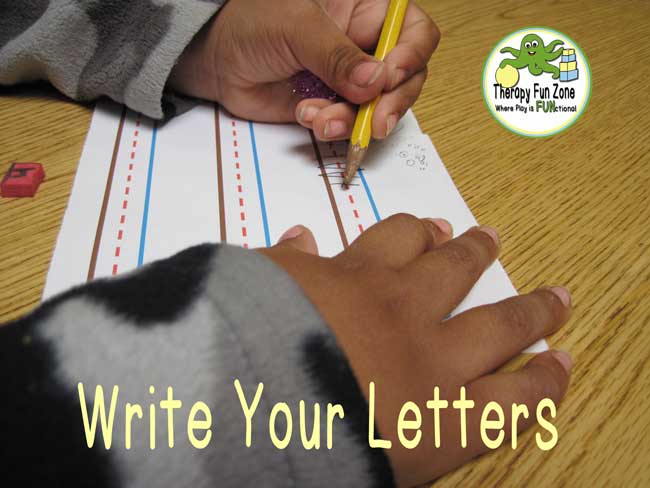 This activity is not limited to the stretchy cheese, as there are many other items that provide resistance and work the little finger muscles.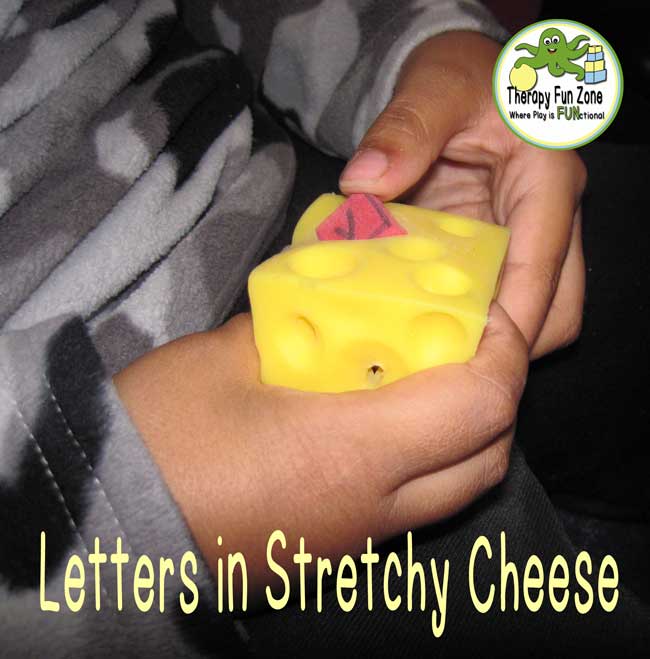 Items to hide letters in for finger strengthening
Save


The following two tabs change content below.
Tonya is a pediatric Occupational Therapist, and loves creating things to work on skills and solve problems.
Latest posts by Therapy Fun Zone (see all)