The Monkey Hand Exerciser
I have wanted to post about this little Pediatools monkey pediatric hand exerciser
for about a year now, but I had only seen it on the internet, and had never seen one in person, so I didn't know if I loved it. Now that I have seen it and tried it, I can honestly say that I love it. It is made of a similar material as the stretchy string, and is essentially a ball with flat edges and finger holes. The great thing about it is that you can squeeze the ball to strengthen your flexors, and then open your hand with your fingers in the finger holes to strengthen your finger extensors.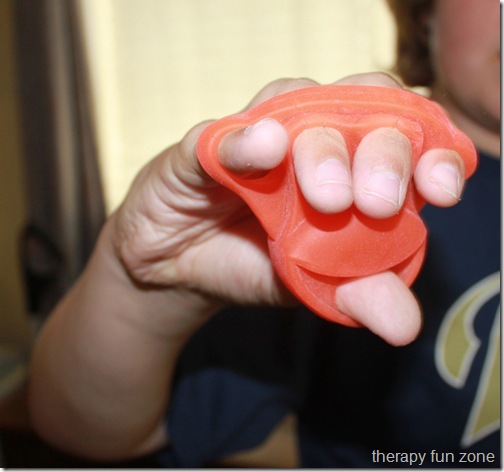 In the past I have always used theraputty, and to strengthen the extensors, I would wrap the closed fist in putty and have the kids try to open their fist. I would probably still do that under some circumstances, but this little monkey exerciser is an awesome addition to my hand strengthening arsenal.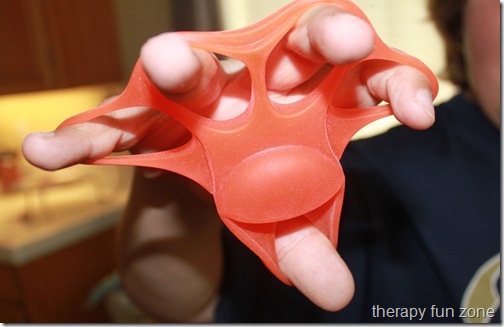 The following two tabs change content below.
Tonya is a pediatric Occupational Therapist, and loves creating things to work on skills and solve problems.
Latest posts by Therapy Fun Zone (see all)