Keeping Active in the Summer: Tennis
It is Summer and the kids are out of school.  During school, the kids have recess and P.E. most days so they stay relatively active and work on many skills during school.  In the Summer, if left to their own devices, many kids will choose to watch TV or play video and computer games a bit more than is good for them.  They will then miss out on those skill building activities.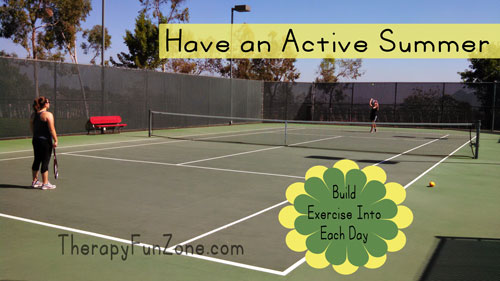 Some of the best ways to build skills is simply to keep active.  It could be playing a sport, going to the play ground, climbing trees, doing gymnastics, doing karate, swimming, etc.  All of these normal activities use motor planning, visual tracking, muscle coordination, and strength.  If an activity is challenging and hard, that doesn't mean you should stop doing it, it just means that you may have to modify it a bit to have success.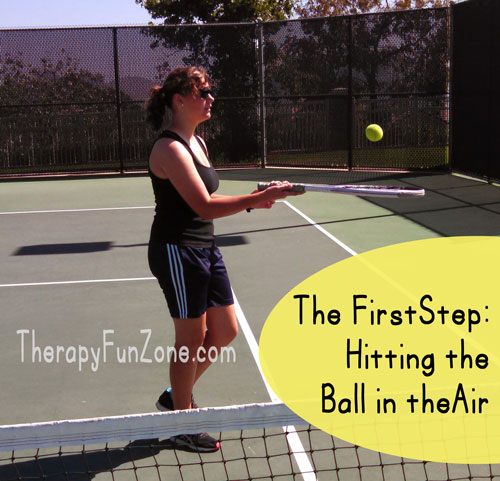 My own kids are teenagers and they need activity built into their summer days.  One day a week we play tennis, which is a sport that can be easily modified and graded to work on skills.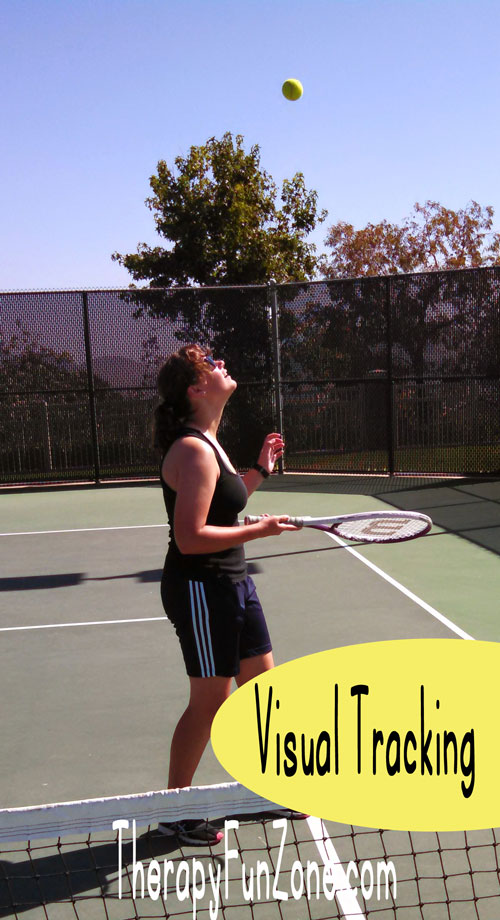 The first step in tennis is to be able to hit the ball with the racket, and hitting it up in the air to yourself is a good way to practice this.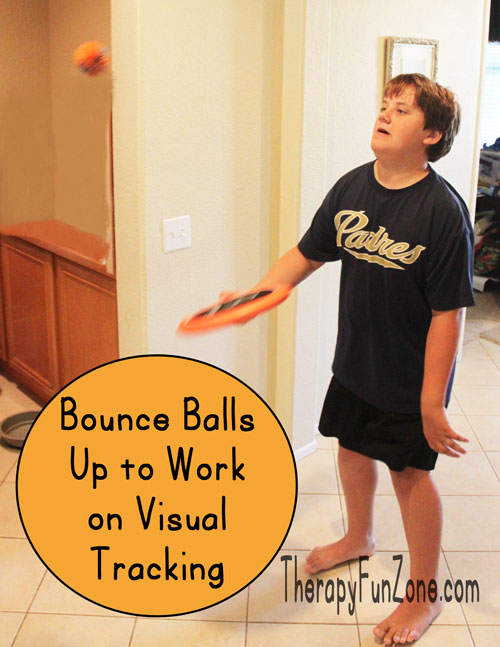 Watching the ball and hitting it up is good for visual tracking and motor planning.  I have used the Ogo Sport disk game (OgoSport on Amazon
) to work on this skill in an easier format than using tennis racquets.  You can also use the tennis racquets with a balloon rather than a ball to make the game easier since the balloon goes much slower than a ball.  Badminton racquets are perfect to use with a balloon, and you can even make a balloon paddle out of a paper plate and Popsicle sticks.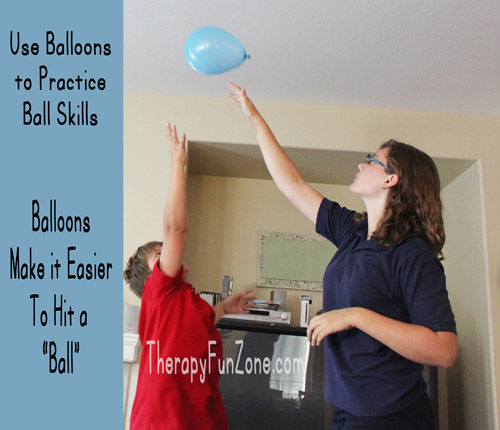 Materials:
Skills:
Motor planning
Visual Tracking
coordination
strength
gross motor