Graham Cracker Gingerbread Houses
When I used to work in an outpatient clinic environment, I used to have the kids make these gingerbread type of houses out of graham crackers.  It was a fun, christmasy activity that was good therapy at the same time.  It was also out of the ordinary, and the kids loved it.
You use graham crackers in place of the gingerbread, and use frosting to stick the pieces together in the shape of a house.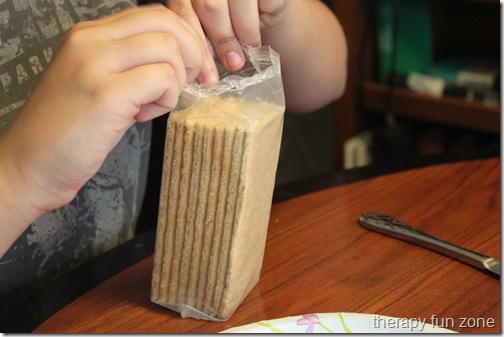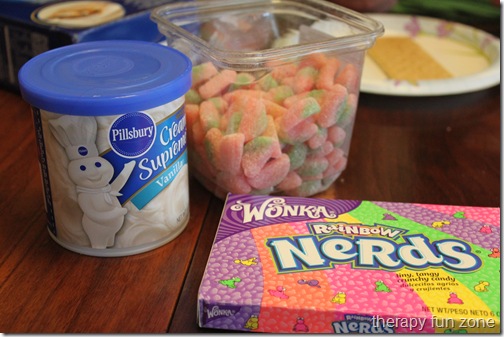 Then you can decorate it with a multitude of candy decorations.  Spreading and knife skills are worked on when putting the frosting on the graham crackers.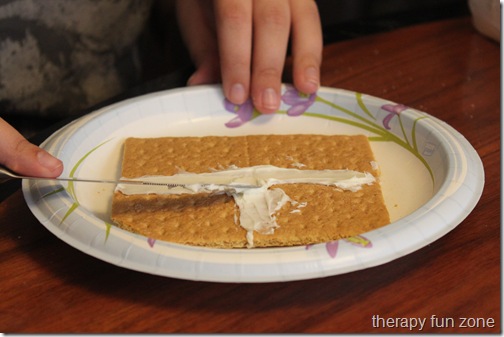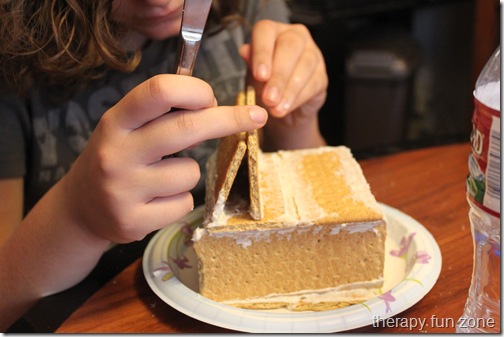 Fine motor skills are used to place the candy decorations on the house.  It can also be a good sensory experience.
Visual perceptual skills and motor planning are used when figuring out how to get the building to stay up, and where to put the candy pieces.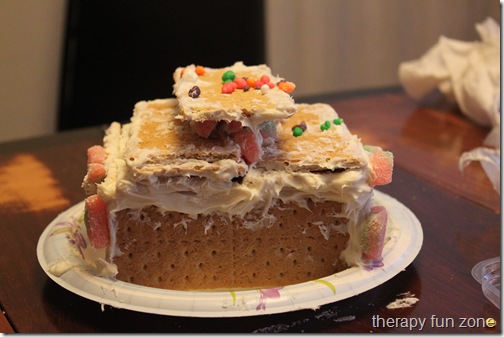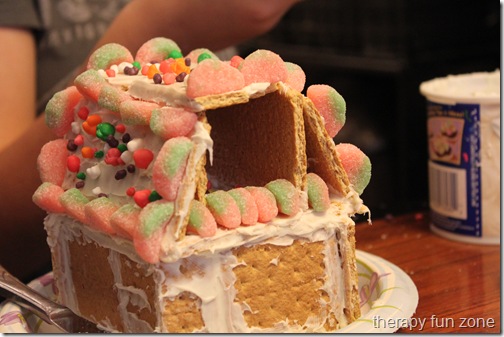 Materials:
paper plate
graham crackers
frosting
candy for decorating
butter knife
Skills:
fine motor
visual perceptual
ADL knife use
sensory, tactile
motor planning

The following two tabs change content below.
Tonya is a pediatric Occupational Therapist, and loves creating things to work on skills and solve problems.
Latest posts by Therapy Fun Zone (see all)