Summer painting wouldn't be complete without a little ice painting. I started with a little ice cube tray that I put water in and a drop of food coloring in each space. I also put a toothpick in each spot so that when it hardened in the freezer, each ice cube would have a little toothpick handle.
The kids started out using the toothpick handles, but they didn't last long, so they painted by holding on to the ice. The colors showed up well, and were darker than I expected. I might try chalk paint or some other additive next time so that we could paint on the sidewalk, although I used the food coloring so that it would be ok if the kids wanted to put them in their mouths.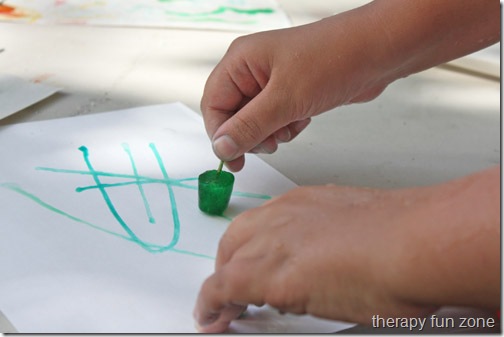 They used a very precise grasp to hold onto the toothpicks and to the ice. This was a fun fine motor activity, but can be messy, so plan accordingly. It was nice to add in the sensation of the cold ice on a hot summer day.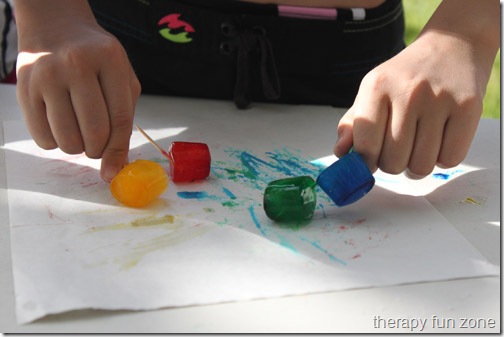 Materials:
Ice tray
Water
Food coloring
Tooth picks
Skills:
Fine motor
Handwriting
Sensory motor