This milk jug monster was really easy to make, and can be used many different ways. I used him as a target, and we threw balls into his mouth. We actually used the angry birds dog toys
, but balls or bean bags would work perfectly.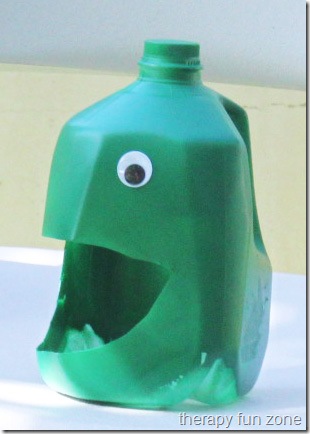 To make the monster, I took a clean milk jug, and cut out a mouth with scissors. I then spray painted him green, but other colors would work well too. Then I just stuck large stick-on googly eyes onto him. You could add other monster decorations as well, such as hair, teeth, etc.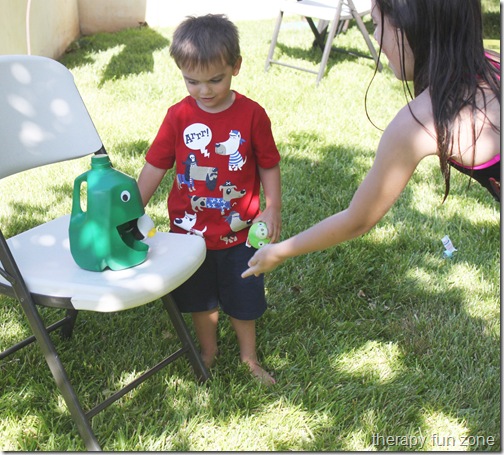 Materials:
Clean milk jug
Paint
Googly eyes
Monster decorations
Bean bags
Skills:
Visual motor
Upper extremity strength