Coloring at a higher level
Coloring pictures is good for hand strengthening, and visual motor skills. I have some coloring pages that will challenge anyone's fine motor skills and visual motor/visual-perceptual skills. These are called altair designs
, and I have a book that my mother gave me from when she was an art teacher. As you look at the designs, you see different patterns. How you color the picture will bring out a different pattern. I have an example of one that I colored in two different ways, and it has a completely different look to it. It is easiest to use colored pencils because some of the designs require a lot of detail.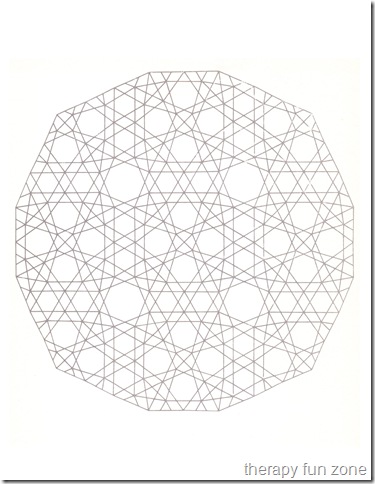 I colored this first picture two different ways.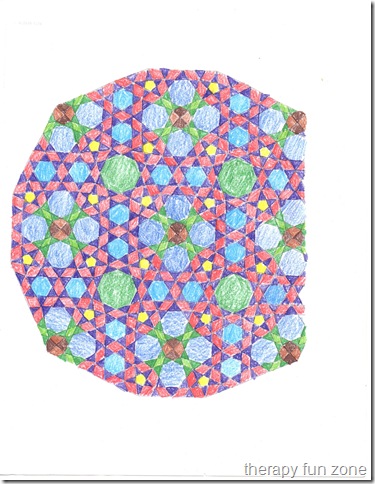 Materials:
Skills:
Fine motor
Hand strengthening
Visual motor
Visual perceptual

The following two tabs change content below.
Tonya is a pediatric Occupational Therapist, and loves creating things to work on skills and solve problems.
Latest posts by Therapy Fun Zone (see all)