There is a simple trick that school therapists and teachers use a lot for kids who have trouble sitting still. It is to put some Thera-Band

stretched around a chair's legs so that the student can push on it while sitting in their chair. It can help a child who has to be moving much of the time. The child can push on it with their feet so that they are moving while sitting at their desk doing work.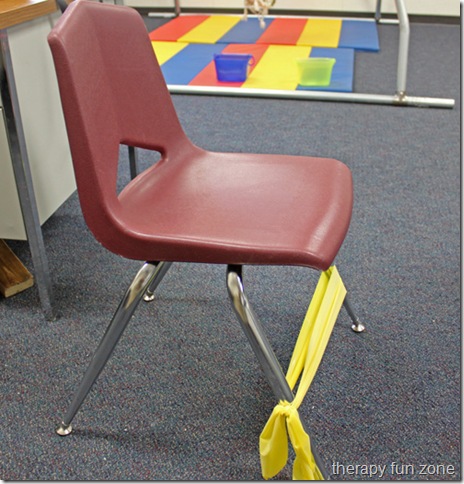 The following two tabs change content below.
Tonya is a pediatric Occupational Therapist, and loves creating things to work on skills and solve problems.
Latest posts by Therapy Fun Zone (see all)