Seated Balloon Volleyball
I have been working in skilled nursing this summer, and it is very different from the therapy that I do with kids. There are some things that transcend age groups though and that people want to have fun. What is fun for a child is not necessarily fun for an adult, so I have to search for the adult fun and motivation. For some adults, just exercise itself is motivation and fun, but others are not intrinsically motivated by exercise.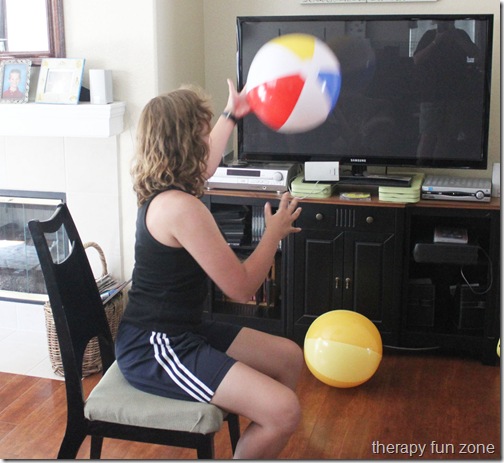 One activity that I find is fun for every age group is balloon volleyball. This game can be played in so many different settings and with so many different ability levels, and it is a good exercise. It can be easily graded to work on multiple skills, such as standing balance, sitting balance, and upper extremity strength with over head reaching.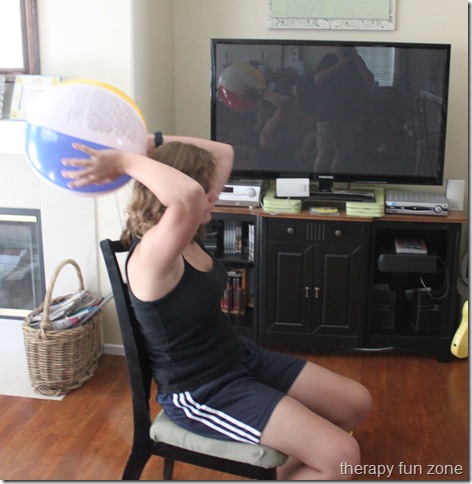 I love balloon volleyball because it can be done either standing or sitting in a chair. You can work on reaching down to the ground when the balloon is missed too.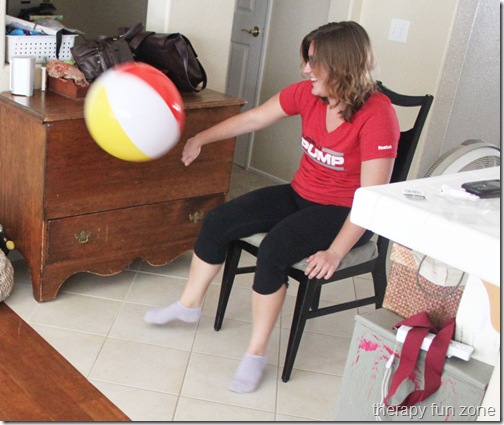 I have also done this with a beach ball, but I think that a balloon is more fun because of the random movements of the balloon when you hit it. You can also incorporate a pool noodle bat into the game to change the level of difficulty.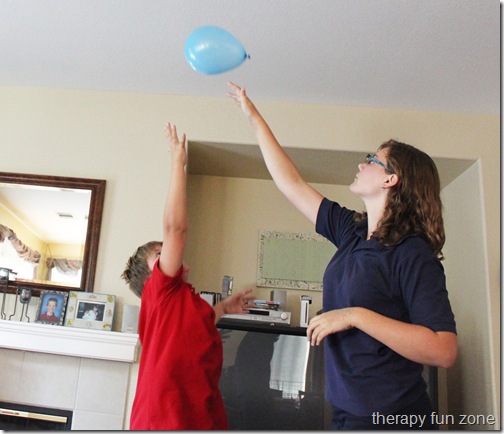 Materials:
Skills:
Sitting balance
Standing balance
Visual motor
Upper extremity strength
Endurance
Looking For More? Try these categories
The following two tabs change content below.
Tonya is a pediatric Occupational Therapist, and loves creating things to work on skills and solve problems.
Latest posts by Therapy Fun Zone (see all)