Pool Noodle Javelin Throw
When working on visual motor skills, you can work on building accuracy with being able to hit a target. I used a pool noodle that I duct taped together into a circle. Then I hung it from a command hook over an archway.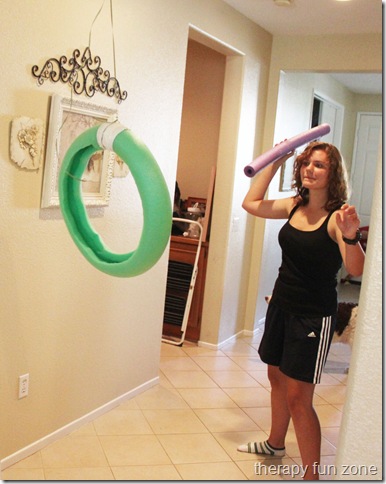 We then used a pool noodle cut in half as a javelin. To increase the challenge, we made the circle swing from side to side, and then tried to get the javelin in through the hole.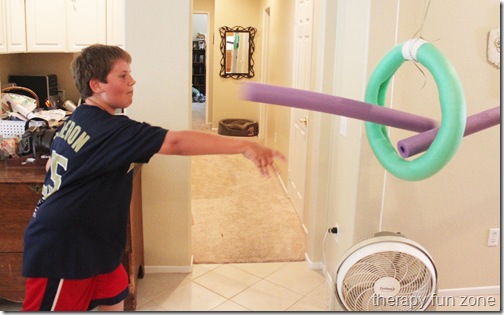 To make it easier, you can use a ball to throw in the hole, and keep the circle stationary.  I think it would be fun to do this activity while on a scooter board too.
Materials:
Skills: