2011 Year In Review, most popular posts and pages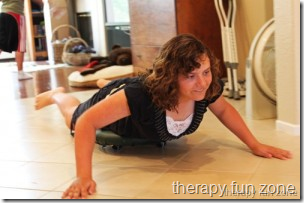 The year is over, so in review, here is a list of the most popular pages on Therapy Fun Zone for 2011.
Shop Pencil Adventures
The above list is the most popular pages that people go to.  Next we have a list of the most popular individual posts.
Then to round it off with a bit of a teaser.  I do have more pencil obstacle courses that I have been making, but haven't had the time to digitize them.  I will work on that more, and hopefully get those out to everyone.
Looking For More? Try these categories
The following two tabs change content below.
Tonya is a pediatric Occupational Therapist, and loves creating things to work on skills and solve problems.
Latest posts by Therapy Fun Zone (see all)