Start with drawing a tree trunk and some bare branches.  You can do this beforehand, or you can have the client do this.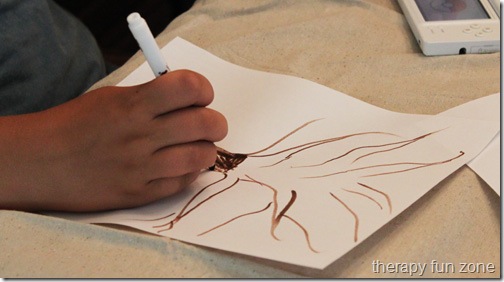 You then need to have little squares of tissue paper cut.  We used green, but you could use fall colors, or be creative with colors. 
The next step is to roll or crumple the pieces of tissue paper and glue them on the branches.  One of the kids doing this craft wrapped the tissue around her finger and placed it neatly on the tree.  The other child crumpled up the tissue using one hand and placed it on the tree.  Both techniques worked on fine motor skills, and both trees looked good at the end.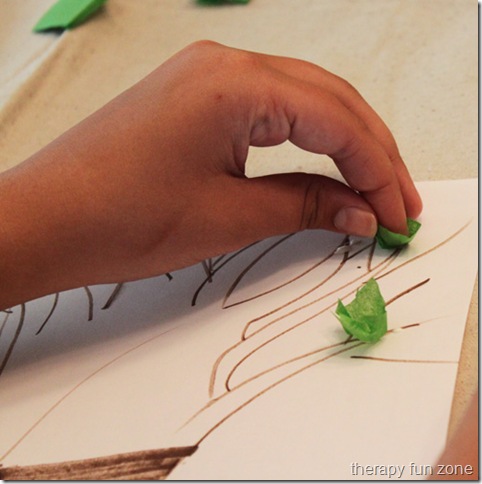 Visual perceptual skills are used when placing the the tissue in the right place.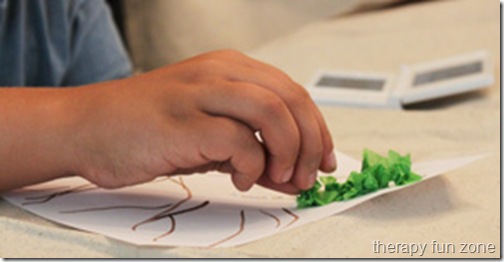 The careful wrapping of the tissue around a finger uses bimanual skills while the crumpling technique uses in hand manipulation.  Tip pinch is used when picking up the little squares of tissue paper.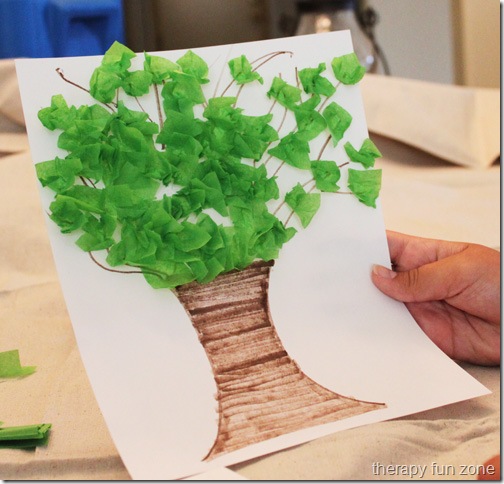 Materials:
Paper
brown marker
tissue paper
glue
Skills:
fine motor
in hand manipulation
bimanual skills
visual perceptual

The following two tabs change content below.
Tonya is a pediatric Occupational Therapist, and loves creating things to work on skills and solve problems.
Latest posts by Therapy Fun Zone (see all)