When I was using the road maps with some students, they had a very hard time following the paths, so I decided to simplify it even more. A couple of these kids had trouble drawing a line from one point to another. I figured a good transition would be having a car follow a road from one point to another.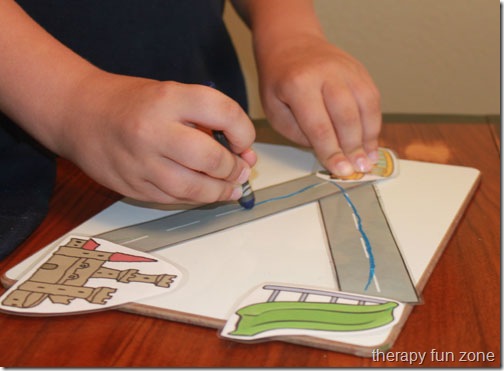 This hopefully would translate to writing letters, so I wanted to be able to make the letters out of roads too.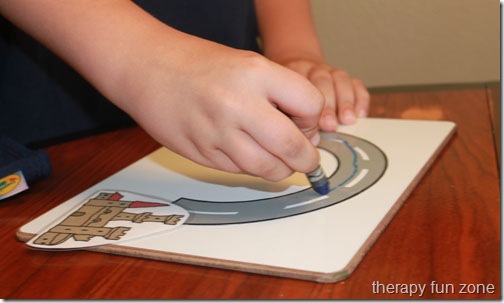 Of course I couldn't find anything on the market that would work for this, so I made my own. This has taken me most of this school year to get it finished, but the kids that I have been using it with are very motivated by the cars.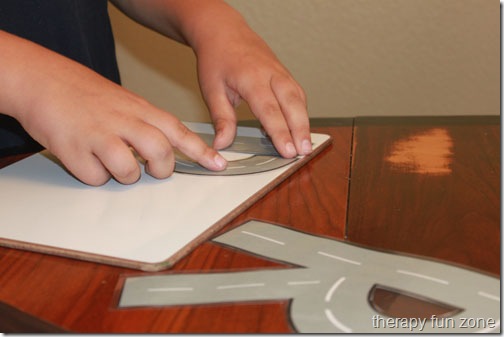 I printed the roads on Magnet Sheets
and then laminated the tops of them. This way, we can build the roads and letters on a magnetic white board, and then we can drive the cars over them and then draw with a dry erase crayon or marker over them.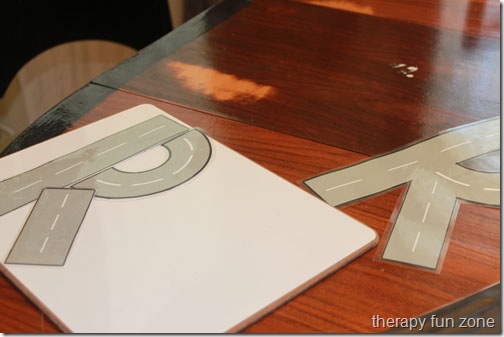 I have the kids try to duplicate the roads and letters that I make. It is great for working on visual perceptual skills, and the cars are a good motivator.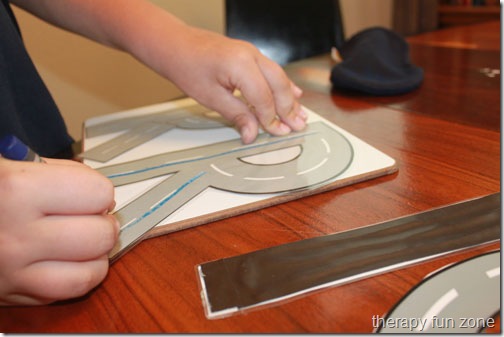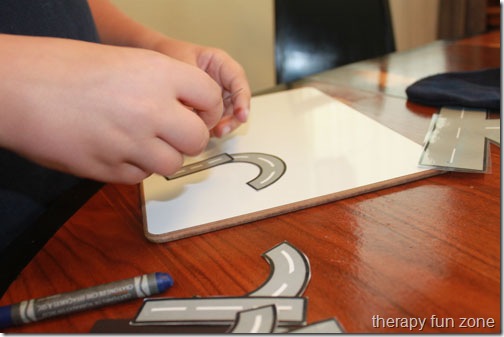 Materials:
Skills:
Fine motor
Handwriting
Visual perceptual
Save