I have added another button activity to my arsenal of fun things to button. This one is a seasonal tree, so you can button on the different seasons. It includes white snow for winter, green for spring, orange and red for fall, and fruit of red or orange for summer.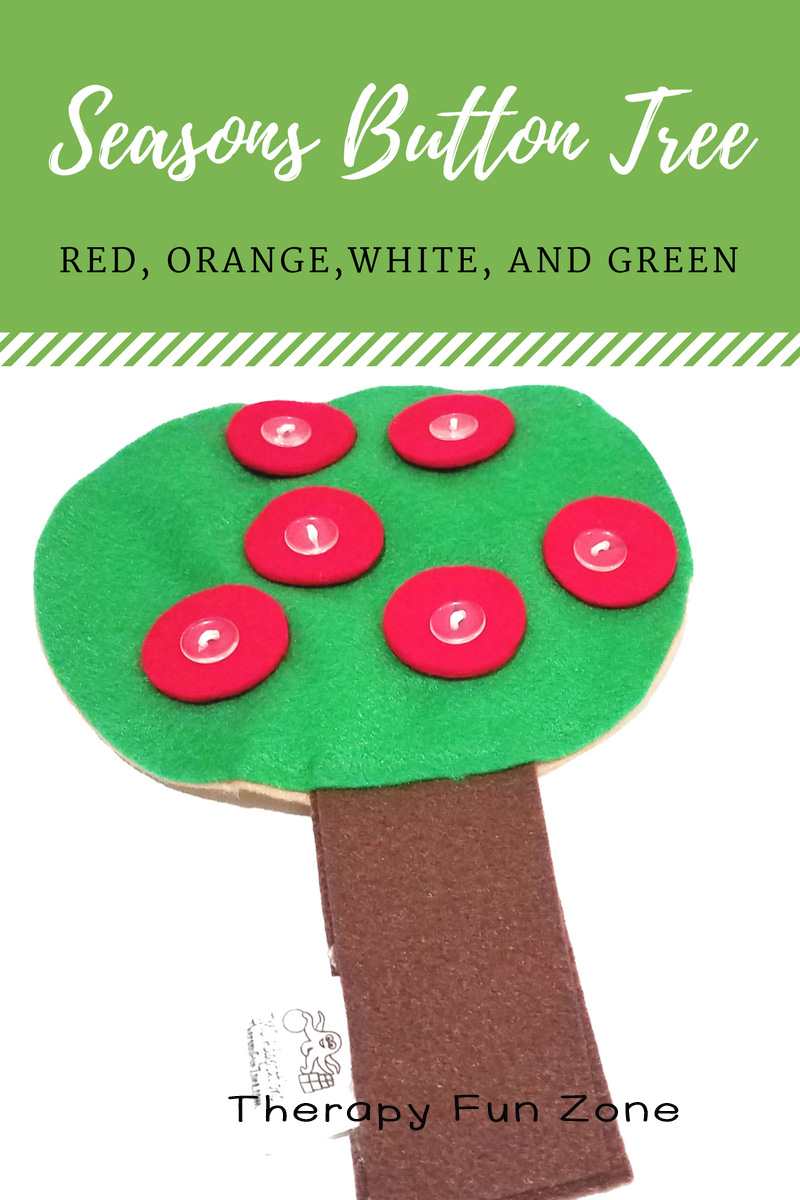 The tree itself I made reversible so there is a lush green on one side, and a tan for bare branches on the other side to simulate the seasons. I can't seem to have enough button activities.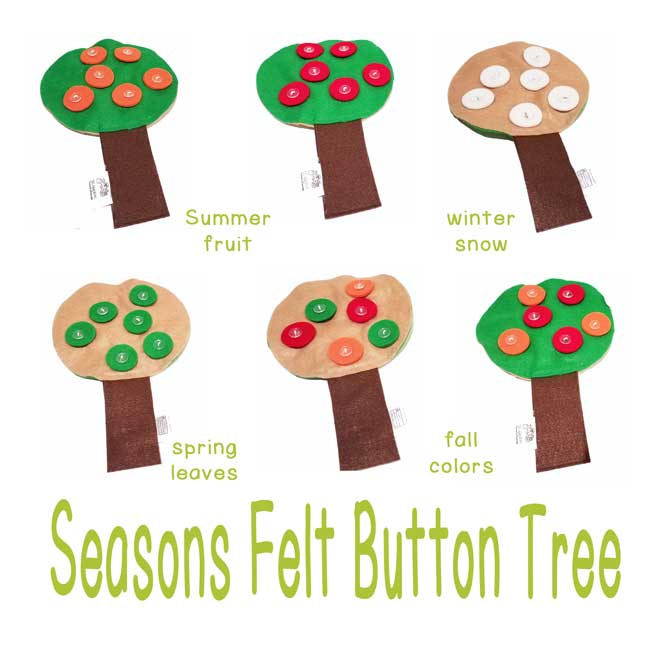 The button tree is available in the store, as well as lots of other button activities. Want to see more buttoning activities?
check out what we have on the blog.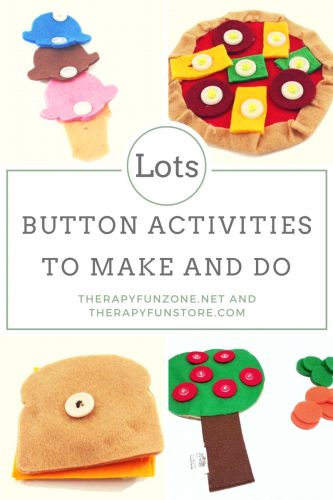 Looking to find printable activities? You can find them in the community shop



**** I often will link to things on Amazon. These are usually affiliate links that will pay me a couple of dollars if you happen to buy something while there. Any money made through the Amazon links goes back into this site and helps us keep it going. Thank You.
The following two tabs change content below.
Tonya is a pediatric Occupational Therapist, and loves creating things to work on skills and solve problems.