Painting as a functional skill
When you think of painting, you don't immediately jump to using it as a functional ADL skill, but it can be. In my painting activity, I used plastic bowls to hold the paint, so the kids had to squeeze out the right amount of paint into the bowl. They then could mix their colors and copy what I was painting, or paint their own creation. Some kids really wanted guidance and others were free spirits, and with painting there is no wrong way.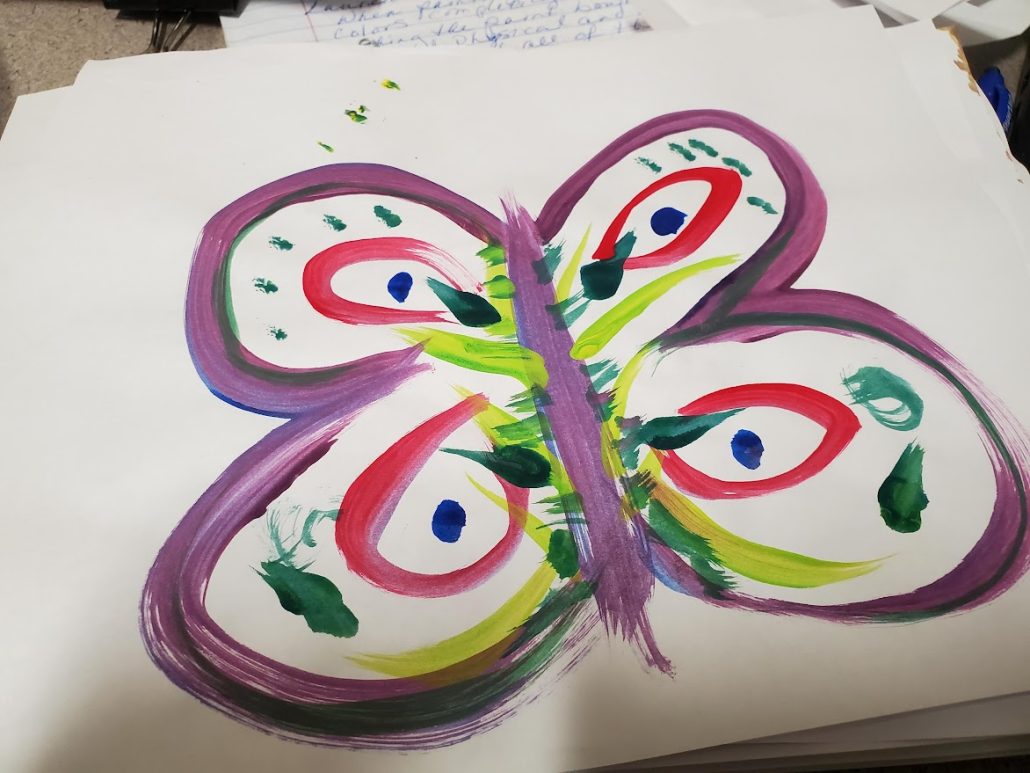 Once the painting was finished, the kids had to carry the dirty bowls to the sink and wash the bowl and the brushes. We squeezed soap into the bowls and swirled it around with the brushes. It was great practice because the bright colors of the paint makes it obvious when you have missed a spot and need to keep scrubbing. It is a nice way to squeeze in some cleaning practice during a fun creative activity. My goal is to have some nice colorful pieces to hang on the wall of my office. The kids really liked the idea that I wanted them to make a picture for me that I could keep and hang up.
You can incorporate practicing dressing as well by putting on painting smocks to keep from getting too dirty. Cleaning up and putting everything away is a great functional task as well.

The following two tabs change content below.
Tonya is a pediatric Occupational Therapist, and loves creating things to work on skills and solve problems.
Latest posts by Therapy Fun Zone (see all)