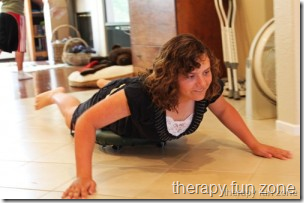 The year is over, so in review, here is a list of the most popular pages on Therapy Fun Zone for 2011.
Shop Pencil Adventures
The above list is the most popular pages that people go to.  Next we have a list of the most popular individual posts.
Then to round it off with a bit of a teaser.  I do have more pencil obstacle courses that I have been making, but haven't had the time to digitize them.  I will work on that more, and hopefully get those out to everyone.
Looking to find printable activities? You can find them in the community shop



**** I often will link to things on Amazon. These are usually affiliate links that will pay me a couple of dollars if you happen to buy something while there. Any money made through the Amazon links goes back into this site and helps us keep it going. Thank You.
The following two tabs change content below.
Tonya is a pediatric Occupational Therapist, and loves creating things to work on skills and solve problems.