Last year I made some really cute heart butterflies, and wanted to increase it by having other bugs to make too.  They make cute little valentine love bugs.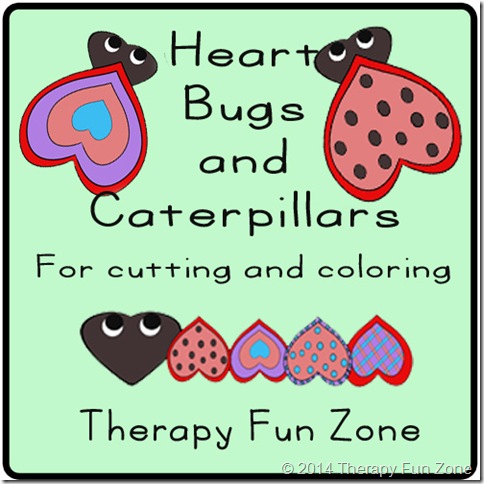 The bugs are very similar to the heart butterflies with the same template shapes, but changed in order to look more like ladybug type of bugs.  You can also put several together to make cute little heart caterpillars.
I did the same thing with the bugs that I did with the butterflies last year.  I had the kids glue their bugs onto my base paper so that they could write at the side of the paper what their favorite thing about valentines day is.  Some of the kids colored with good detail, and some were happy to have each heart just one color.
I have the basic white hearts that require coloring, and then I made some colored hearts in case you want to focus on just the cutting and gluing process.
Materials:
Skills:
Fine motor
scissor cutting
handwriting
visual perceptual
Looking to find printable activities? You can find them in the community shop



**** I often will link to things on Amazon. These are usually affiliate links that will pay me a couple of dollars if you happen to buy something while there. Any money made through the Amazon links goes back into this site and helps us keep it going. Thank You.
The following two tabs change content below.
Tonya is a pediatric Occupational Therapist, and loves creating things to work on skills and solve problems.