Teenager with cerebral palsy will be pushed in marathon
Anton will participate in the New Jersey Marathon in Long Branch this Sunday. He will be pushed the 26.2 miles in a three-wheel jogging stroller by his teammate, 31-year-old Tony Espaillat of East Newark.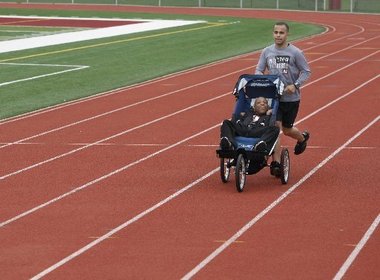 Anton and Espaillat are running the marathon to raise money for kids with disabilities at Camp Fatima of New Jersey, a volunteer summer program in Lebanon. Anton is a camper there and Espaillathas been a counselor at the camp for 14 years.
Looking For More? Try these categories
The following two tabs change content below.
Tonya is a pediatric Occupational Therapist, and loves creating things to work on skills and solve problems.
Latest posts by Therapy Fun Zone (see all)