When working with kids who have food aversions, I work on having fun with food items. To make this delicious peanut butter play dough, I put the ingredients in a bowl and let the kids mix it all together. If you have a concern about peanut allergies, you can use sun butter instead of the peanut butter.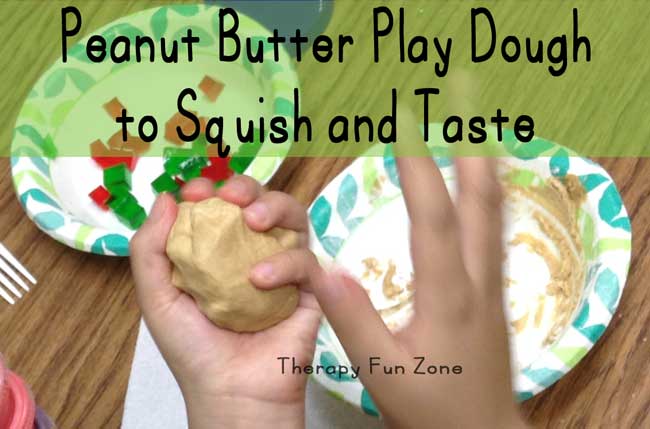 We used peanut butter, marshmallow fluff, and powdered sugar. I did not measure the ingredients out, and just added more powdered sugar if it was too sticky, and more peanut butter or fluff if it was too dry.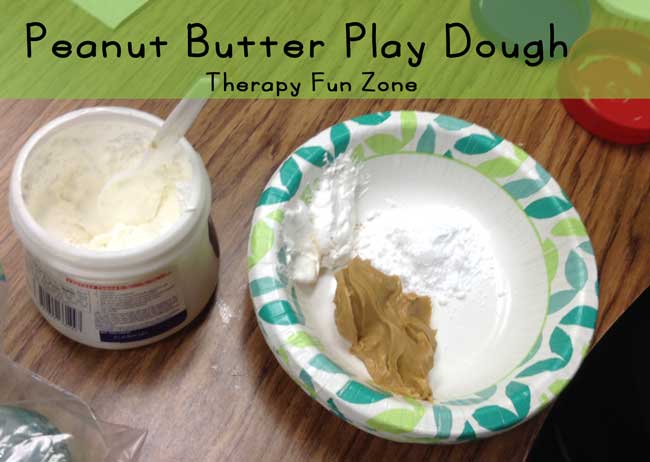 Once the ingredients were mixed together enough to not be sticky, we could use our hands and squish and squeeze the play dough. The kids were encouraged to taste the peanut butter play dough as well as play with it. This is a great way to work on fine motor skills, as well as encourage food interaction.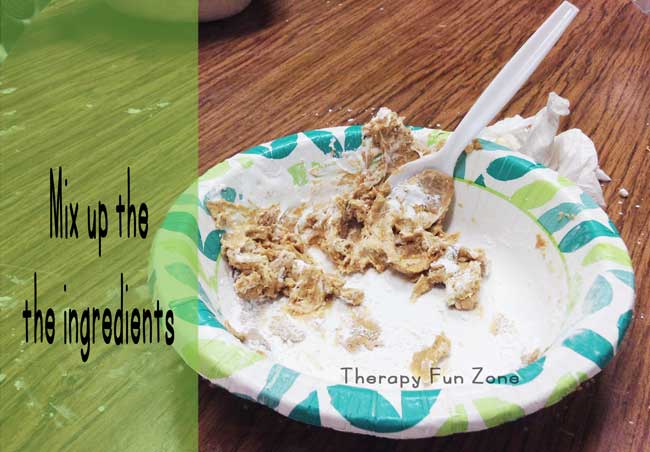 Materials:
Peanut butter
Marshmallow fluff
Powdered sugar
Skills:
Sensory
Feeding
Fine motor
Looking to find printable activities? You can find them in the community shop



**** I often will link to things on Amazon. These are usually affiliate links that will pay me a couple of dollars if you happen to buy something while there. Any money made through the Amazon links goes back into this site and helps us keep it going. Thank You.
The following two tabs change content below.
Tonya is a pediatric Occupational Therapist, and loves creating things to work on skills and solve problems.