When I do a cutting and gluing activity, I like to squeeze in some writing too, so I made this base paper that I use to glue the project onto. There is space on that right side of the paper to glue the craft, and then lines on the left side to write a little something.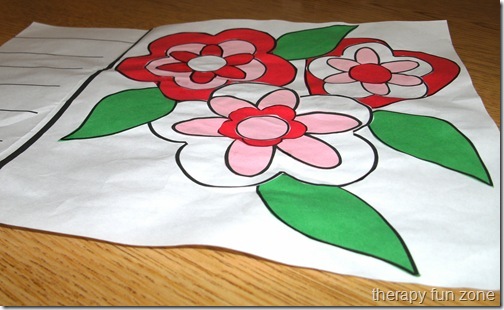 I usually have the kids write what they like about the holiday that the craft pertains to. I'll tell them to write 5 things that they like about valentines day, or Christmas, or thanksgiving, etc. I think that I use this base paper with all of my cutting activities.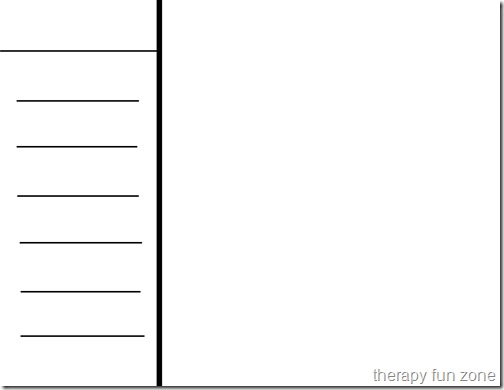 I realized that I had mentioned the base paper , and linked to it, but it is hard to find on the site, so this post will make it easier to find.
Save


The following two tabs change content below.
Tonya is a pediatric Occupational Therapist, and loves creating things to work on skills and solve problems.
Latest posts by Therapy Fun Zone (see all)