I have created my permanent clothespin UNO board, and had my daughter help me paint it and put the Velcro on it.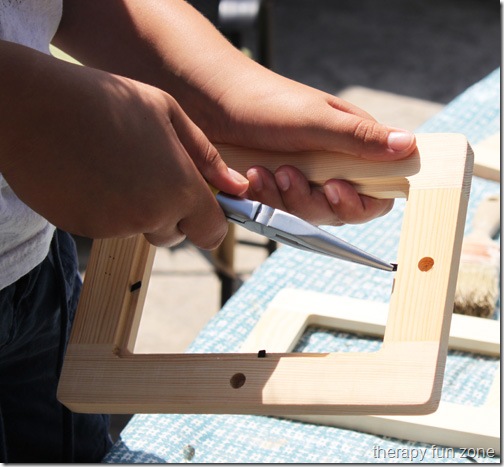 I used $1.00 wood craft frames from Michaels so that when pinching the clothespins it will be easy to do because of the hole. Take out all of the frame parts, including the little metal pieces that are supposed to hold the picture in.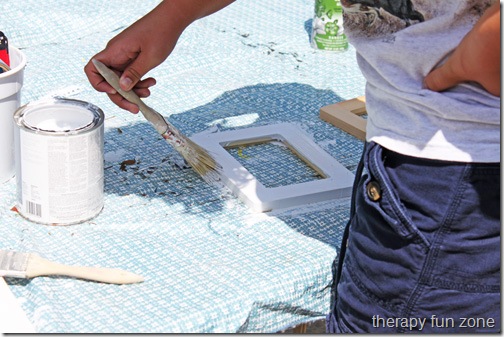 We painted them with primer, then spray painted them. You could use it as a therapy craft project and use craft paint though.
While the paint was drying, we put Velcro on the clothespins. I used the hook part on them. Then when the paint was dry, I put the loop Velcro on the frames. I used colored duct tape to make a hinge so that the two parts can keep it standing up.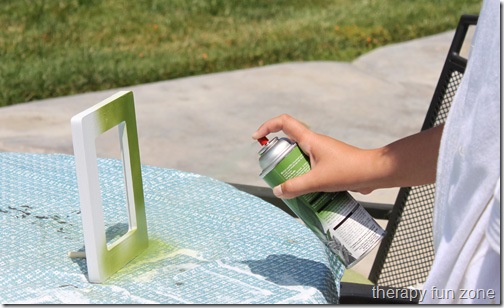 The following two tabs change content below.
Tonya is a pediatric Occupational Therapist, and loves creating things to work on skills and solve problems.
Latest posts by Therapy Fun Zone (see all)