I usually do activities that incorporate multiple skills into the task, and love it when we are writing and the kids have to write positive things. So I made the happy caterpillar. The kids have to write something they like about themselves (or that makes them happy) on each of the caterpillar body parts. You can color the body parts as well and then cut them out.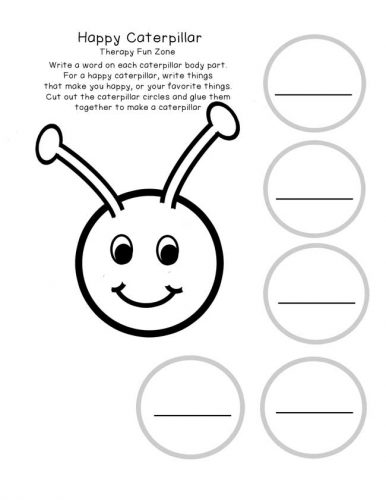 I did make a color version in case I just want to focus on the writing and cutting and do not have time for coloring. The beauty of this project is that you can make it as long as you want or as short as you want, depending on the time constraints and the abilities of the kids that are working. I also put lines on the caterpillar body parts to make writing their words easier, and to work on placing the writing on the lines.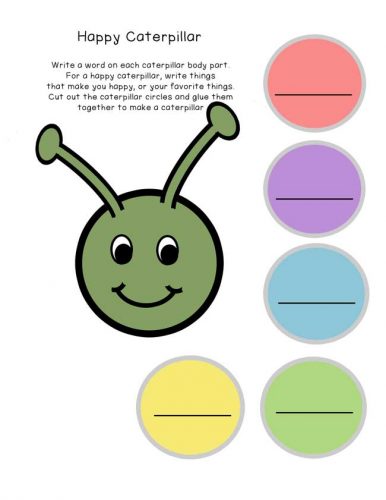 I have found that some kids really struggle with thinking of things that they like about themselves (or at least putting it in words), so I like to make them think about the things that they like and that they are good at. So often, kids with special needs focus too much on what they can't do, and need to spend more time thinking about what they can do.
There is also a post on heart bugs and caterpillars, and heart butterflies.
Materials:
pencil
crayons
scissors
glue
Skills:
fine motor
bimanual
visual motor
scissor cutting
handwriting
Save
The following two tabs change content below.
Tonya is a pediatric Occupational Therapist, and loves creating things to work on skills and solve problems.
Latest posts by Therapy Fun Zone (see all)