Building Animal Faces With Shapes
I have been working with several kids who have visual perceptual problems, and they have a hard time with some of the simple tasks. I am working on getting back to basics with them so that we can build on it. I wanted to have them put together shapes to make objects, and I made these animals with shapes.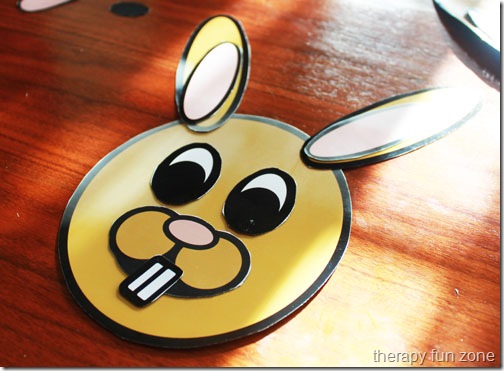 I have a bunny since spring is here, and I tried to make animals that used the same shapes so that you just change a piece of it to change the animal.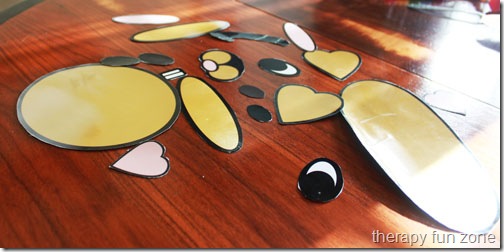 There is also a puppy, kitty, and a cow.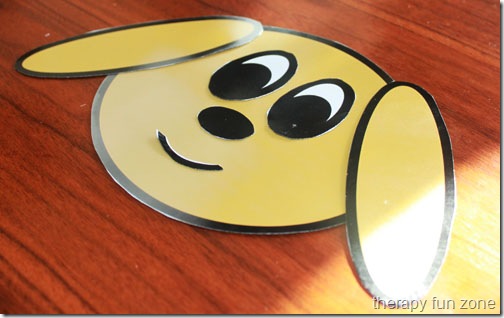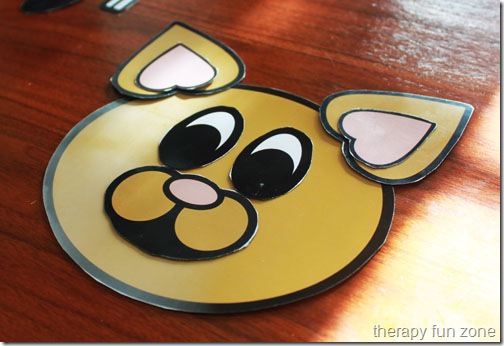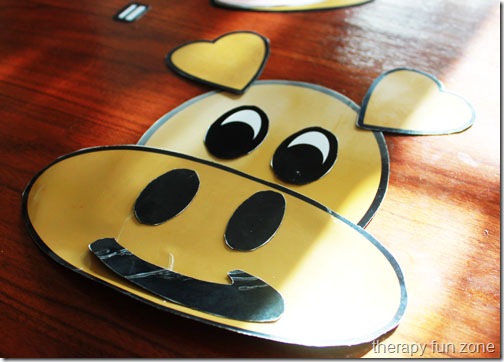 I printed these on printable magnet paper
, which is the first time that I have used that. It worked really well, and the pieces stay together as you are building the animal. They also stick on the refrigerator, and can be put together on a cookie sheet or magnetic board. I think that I will be doing more with printable magnet paper in the future.
Here is the free download set of all of the different shapes and pictures.   I also have pictures of each of the finished animals.
You could easily just draw the shapes, or have the client cut out the shapes to practice their cutting skills prior to their putting together skills.
Materials:
Scissors
Magnet Paper (printable, optional)
Skills:
Fine motor
Scissor cutting
Visual perceptual skills
Save


The following two tabs change content below.
Tonya is a pediatric Occupational Therapist, and loves creating things to work on skills and solve problems.
Latest posts by Therapy Fun Zone (see all)