When I see kids for therapy, I like to make it a fun and motivating time to work on underlying skills and practice class skills (such as writing) in an interesting way. If we make it fun and interesting, then the kids are more likely to participate to the best of their abilities.
Many therapists do warm up activities, but I like to incorporate all of the things that I want to work on into one activity.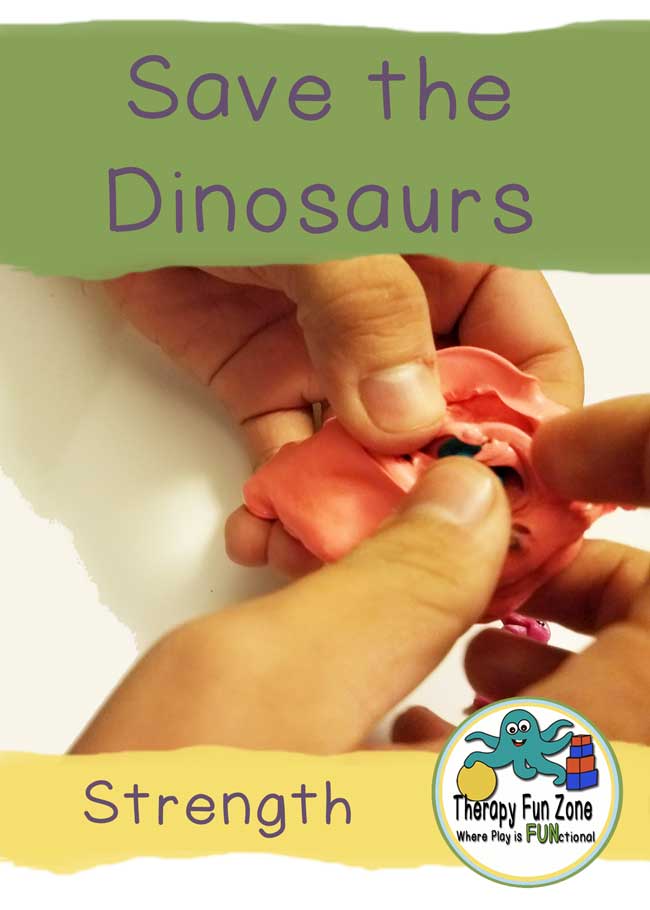 One activity that I have been doing lately is a fun activity where you have to save the dinosaurs. I have these mini dinosaurs that I hide in therapy putty. I also set up craft sticks with letters on them and balance the sticks onto one inch cubes. I have the kids roll the color dice and they have to dig a dinosaur that is stuck in the putty and place it onto a letter that is on the colored craft stick.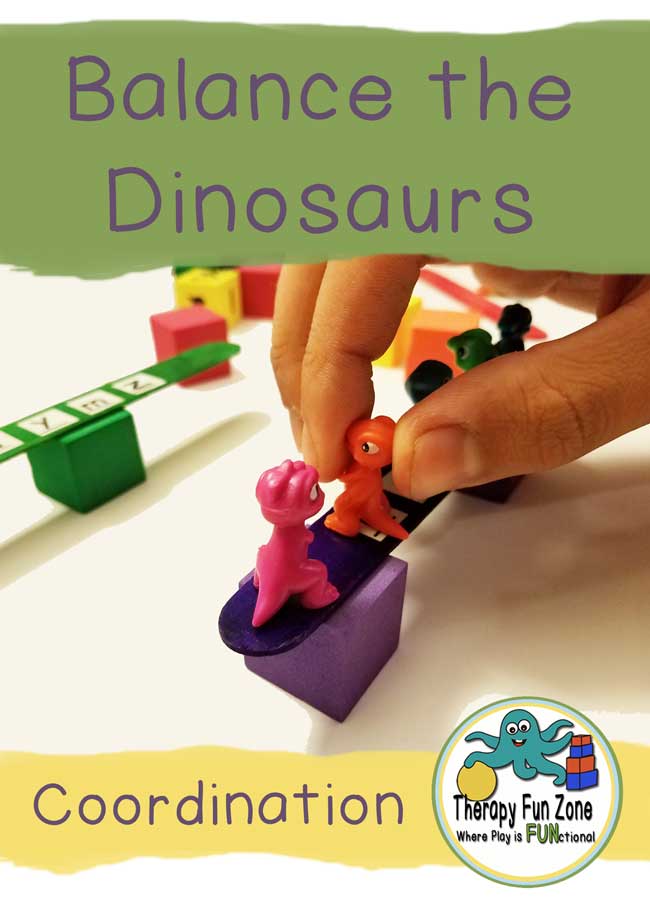 They then have to remember their letter and write down their letter or a word that starts with that letter.
The game works on all kids of finger and hand skills. One skill is finger strength by digging through putty (or play doh), another skill is coordination and control through balancing the dinosaurs on a stick, and another skill is writing letters and words.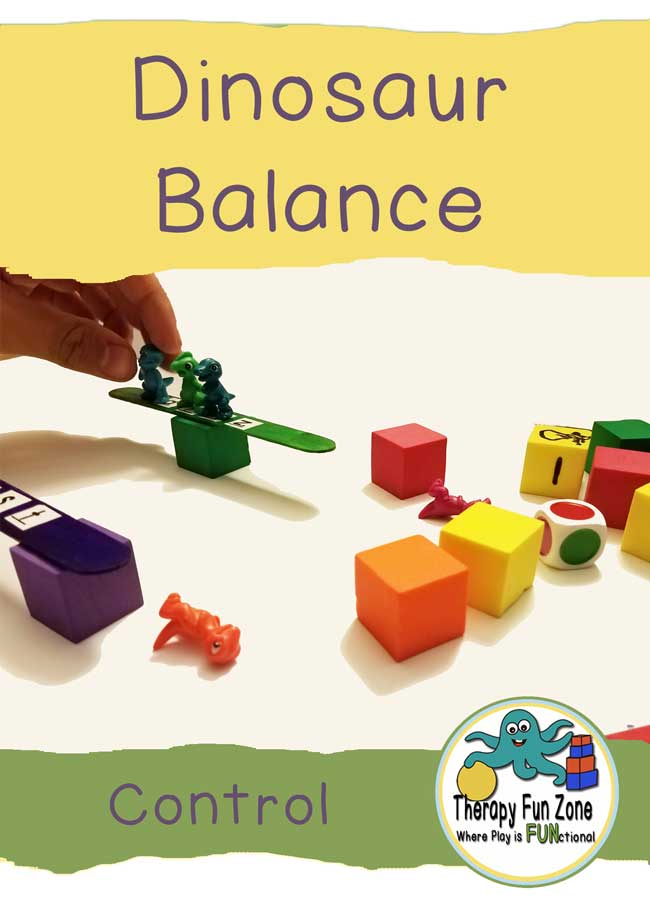 Items you need.
putty or play doh
mini dinosaurs (or other small manipulatives)
colored craft sticks (write letters on them)
color dice
paper and pencil
Game play:
dig out a dinosaur from the putty or dough
roll the dice
balance the dinosaur on a letter on the craft stick.
write the letter or word on your paper
Most of the time we just play the game and save the dinosaurs. Sometimes the kids name their dinosaurs and write down the name. There are different ways to play to make the game so that there is a winner to the game.
Different ways to play
For the kids that want to play a more detailed game, you put out all of the colored craft sticks balanced on the one inch cubes. Each student has 6 dinosaurs and when you roll the dice, you roll a color and a number dice that only has the numbers 1,2, and 3. You have to pick out the number of dinosaurs that were rolled and place them onto a letter on the correct color of craft stick. The game is over when one person has balanced all of his dinosaurs. When one color is filled, the last person to place a dinosaur on that color wins that stick. I have drawn a volcano on one side of the number die, and when you roll the volcano you have to take back one of your dinosaurs.
I give points for winning one of the craft sticks, and points for the number of letters in each word that the student writes. It can be graded by using two cubes to balance the craft sticks, or one cube in the middle of a stick.
The following two tabs change content below.
Tonya is a pediatric Occupational Therapist, and loves creating things to work on skills and solve problems.
Latest posts by Therapy Fun Zone (see all)