Activities to Encourage Fine Motor Skills
This is a guest post by Erica L. Fener from Progressus Therapy.
Running out of ideas for fun ways to practice fine motor control? This kind of exercise doesn't have to be a chore for kids. Fine motor skills are used to make precise movements, such as zipping a zipper or picking up a penny with the index finger and thumb. According to the National Institutes of Health, "The amount of fine motor control in children is used to determine the child's developmental age."
It's important to work on fine motor control with children because these small muscle movements are essential for when they start writing, using a computer mouse and getting dressed by themselves. Here are some activities to encourage fine motor skills, whether it's with your children or with therapy clients.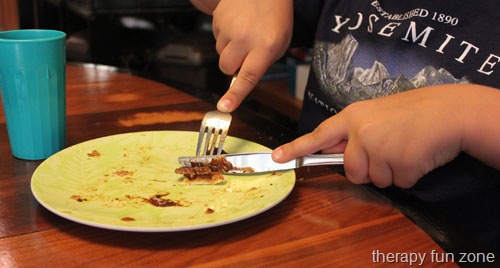 · Kitchen tasks: Have kids set the table. Laying out and aligning the forks, knives, spoons and plates helps them practice control and following a pattern. At mealtime, encourage them to eat with utensils instead of their hands. Let the child unscrew or uncap a bottle lid and pour juice into a cup — managing a container of sloshy liquid is tricky, so you probably want to do this in a spot where you don't mind spills. After eating, have the child wipe the table clean with a sponge or washcloth. Show him how to get into all the nooks and crannies to clean crumbs.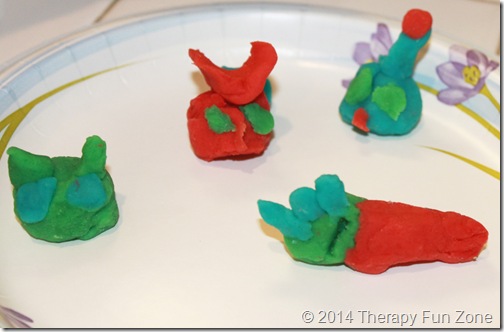 · Play dough creations: Rolling, molding and shaping this child-safe claylike substance is great for developing muscle coordination in the hands. The Imagination Tree has a simple no-bake recipe for homemade play dough as well as a host of ideas for using it in a fine-motor-strengthening way. Use "googly eyes," pipe cleaners and different shapes of pasta to make play dough monsters. Make pretend cupcakes with birthday candles and colored rice as sprinkles. Have the child form the first letter of her name — or each letter of her name, if there's enough dough!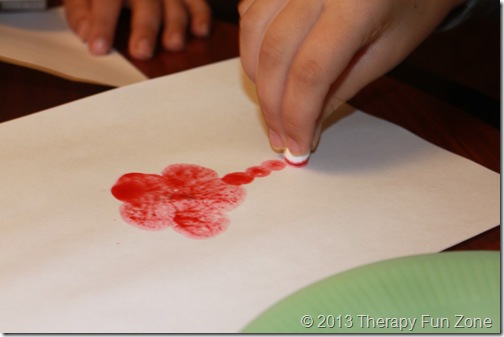 · Crafts and games: Try finger painting using pudding paint. This is ideal if you are working with very young children who like to put things in their mouths, because it's completely edible. All you have to do is prepare vanilla instant pudding mix according to the box, divide into cups and mix in a different food coloring in each cup. The picture above is marshmallow painting with kool-aid paint.  Create a homemade game with different-sized bottles and different-shaped objects for the child to drop inside. He will discover that the smallest objects will fit into all the bottle openings, but the biggest objects will only fit into the biggest bottles. Picking up and slotting the small objects will develop fine motor control, and the challenge of the game makes it a mental exercise, too.
What's good about these tasks is that kids can't mess them up. Sure, they might make a mess, but there's no wrong way to do any of them. Don't limit yourself to only these ideas — there are nearly endless ways to encourage fine motor skills in children. Do some research, ask around or get creative and invent tasks or games.
Author Bio:
Erica L. Fener, Ph.D., is Vice President, Strategic Growth at Progressus Therapy (http://www.progressustherapy.com/), a leading provider of occupational therapy jobs and early intervention careers.
Save


The following two tabs change content below.
Tonya is a pediatric Occupational Therapist, and loves creating things to work on skills and solve problems.
Latest posts by Therapy Fun Zone (see all)