You often hear therapists make a recommendation to incorporate some heavy work into a student's day, and to make it natural. Most older students have textbooks that are heavy as a natural heavy work task, but you may have some kids that you need to create a heavy work task for.
An easy way to create a heavy work task would be to make a weighted notebook. You can find lots of zippered pencil holders (referral link for convenience) that have holes to put into a 3-ring binder. Place sealed (with duck tape) zip lock bags full of a weighted filler (such as poly pellets, rice, metal washers, metal bb's, or other weight) into the pencil case. Insert the case into the 3-ring binder.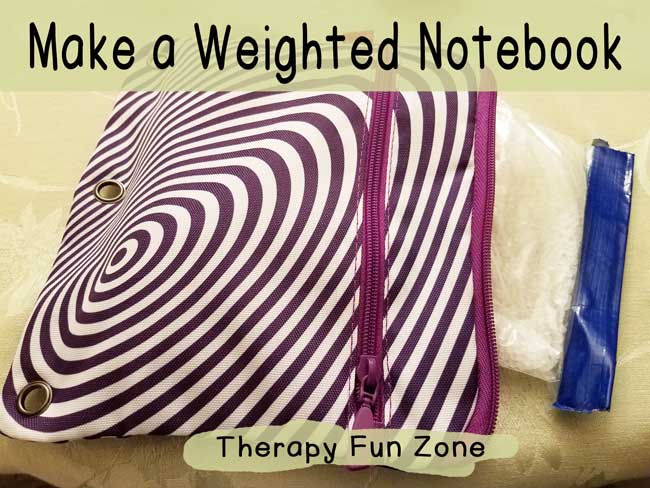 You can add more weighted pencil cases to the binder if you need to in order to get the weight that you desire.