New streamlined writing charms
I have changed the writing charms just a little, and added some frog charms to the options.  The change is that the band holding the charm onto the pencil is skinnier and less obtrusive.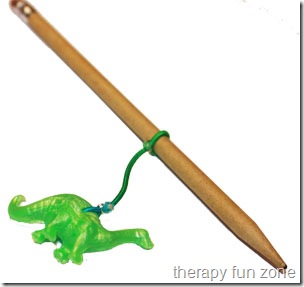 I really liked the squishy stretchy attachment, but it was too distracting for some of the kids that I have been using it with, so I now have a smaller, less distracting attachment.  I do still have some of the other style, so if you want to order some of that style, let me know.
I have also added frogs to the available charms.  I love frogs. :)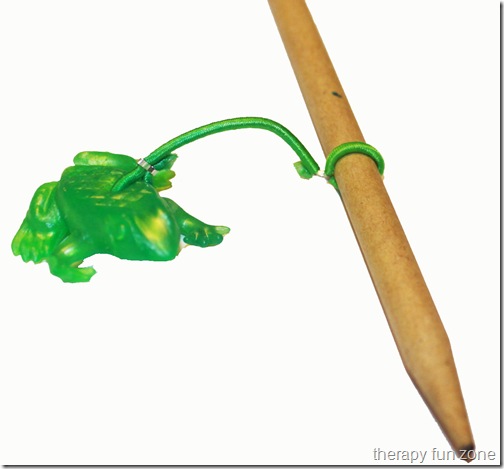 They come in assorted colors.
I just saw a boy last week who fisted his pencil whenever he picked it up.  I gave him one of these charms, and showed him how to hold it and then use his fingers to hold the pencil, and he went right into a tripod grasp.  It worked like a charm.
You can find the charms in the shop.
Save