Fun October Halloween activities
We are into October and it is the time of year for fun fall and Halloween activities. I have quite a few that I love, and just added a button pumpkin onto my activities. My favorite paper activities is just simply cutting out a pumpkin and then tearing paper and gluing it onto the paper pumpkin. You can then glue eyes and mouth to make it into a jack-o-lantern.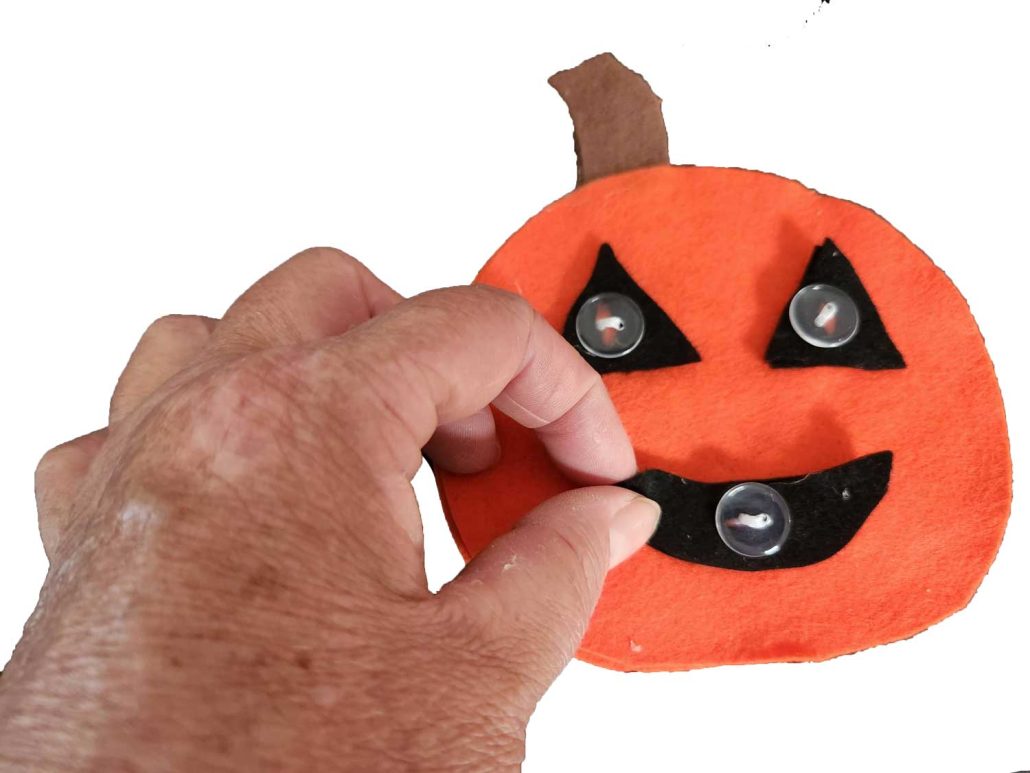 I love how paper tearing activities make you use two hands together and develop that bimanual coordination.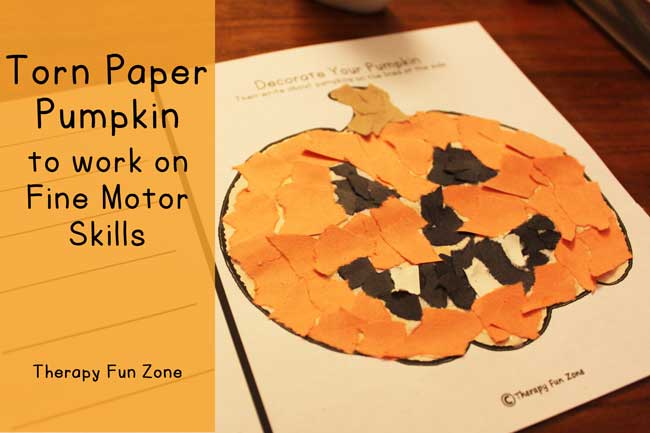 For kids that are working on writing, I love the monster writing activity and the roll a creature, but my kids love to roll a creature any time of the year really. I also love using the monster bowling activity, although it is really hard to find the monster marbles now.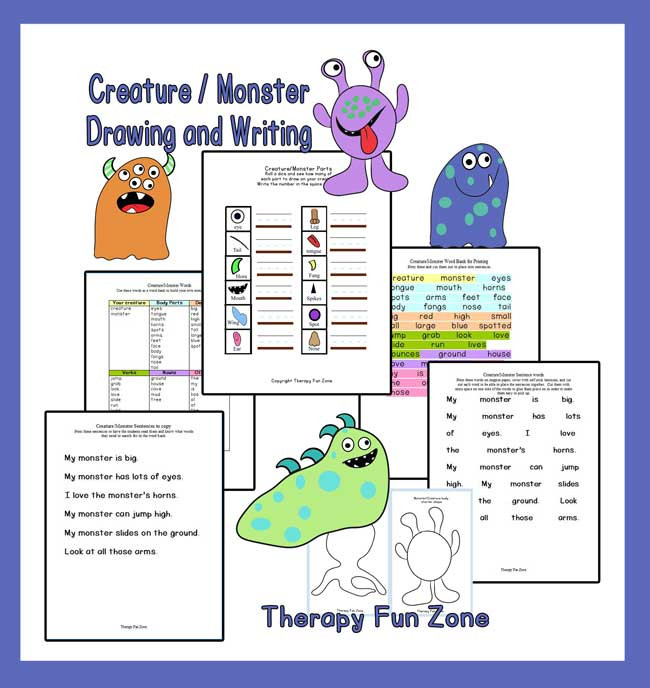 Looking For More? Try these categories
The following two tabs change content below.
Tonya is a pediatric Occupational Therapist, and loves creating things to work on skills and solve problems.
Latest posts by Therapy Fun Zone (see all)