Stretchy Finger Exerciser
I made a finger exerciser out of Hyperflex Stretchy String . It was really easy to make, and would be perfect to work on strengthening finger extensor muscles in really weak hands. I envision using it with kids who have hemiplegia.
Theraputty is the standby hand strengthening tool, but it is hard to work on finger extensors with putty. I often will wrap the putty around the hand and fingers and then have kids try to open their hand against the resistance.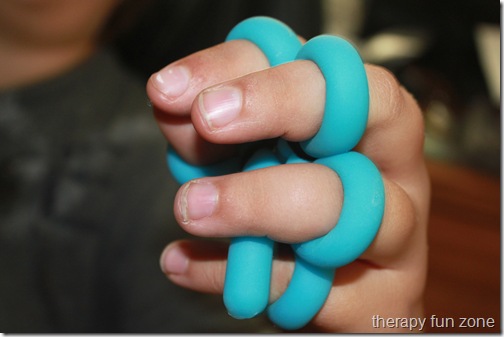 To make this finger exerciser, I used some stretchy string and some hair ties to make 5 loops out of the stretchy string.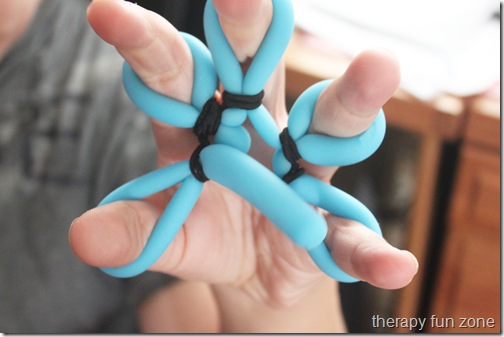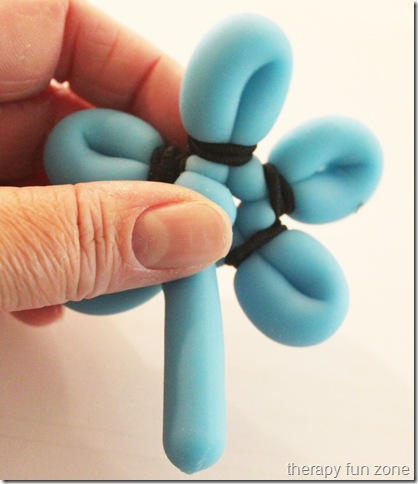 Materials":
Stretchy String
hair ties
Skills:
finger strength
fine motor

The following two tabs change content below.
Tonya is a pediatric Occupational Therapist, and loves creating things to work on skills and solve problems.
Latest posts by Therapy Fun Zone (see all)