There is a simple trick that school therapists and teachers use a lot for kids who have trouble sitting still. It is to put some Thera-Band

stretched around a chair's legs so that the student can push on it while sitting in their chair. It can help a child who has to be moving much of the time. The child can push on it with their feet so that they are moving while sitting at their desk doing work.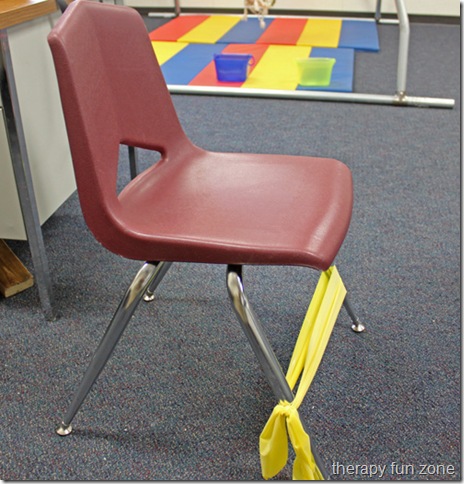 Looking to find printable activities? You can find them in the community shop



**** I often will link to things on Amazon. These are usually affiliate links that will pay me a couple of dollars if you happen to buy something while there. Any money made through the Amazon links goes back into this site and helps us keep it going. Thank You.
The following two tabs change content below.
Tonya is a pediatric Occupational Therapist, and loves creating things to work on skills and solve problems.