Scatterpillar Scramble: A Fun Game for fine motor skills
It is always fun to find a fine motor games that work on so many great Occupational Therapy skills, and Scatterpillar Scramble
is one of those games.  The Caterpillar is standing up tall, and each of his legs has a little cup at the end of them to hold a little ball.  You use tongs to place the little balls in the cups.
Placing the balls in the cups with fingers can be challenge enough for some kids, and then you add the tongs for more challenge.  You can then turn the game on, and the caterpillar wiggles, so that adds another level of challenge.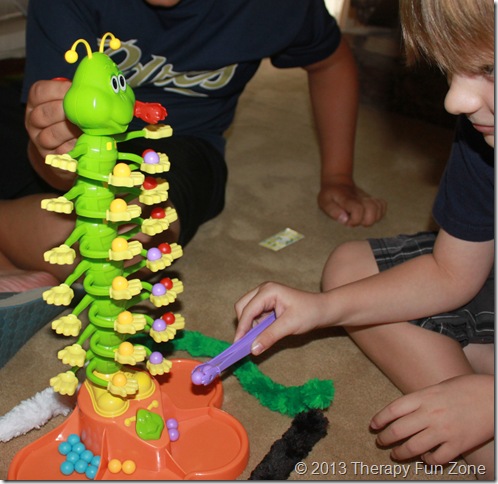 I will also have the kids use training chopsticks for some extra challenge as well.  Then you can add in-hand manipulation as a challenge, and have the kids hold several balls in their hand at a time while placing one ball on the caterpillar at a time.