Pulling on small objects is great for working on fine motor skills, and what better small object to pull on than a ribbon. I had some tennis ball containers, and thought that the fact that they are see through would make it even more fun and motivating because you can see the ribbon moving inside the container.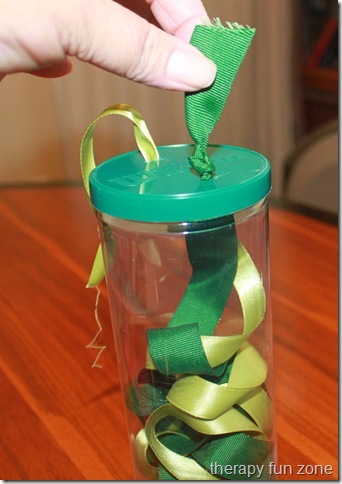 Pulling on the ribbon requires strength in the pincer grasp.  To make it, I just sliced holes in the lid, and tied the two colors of ribbon together.  Then I threaded it through the holes in the lid and tied knots in the ends.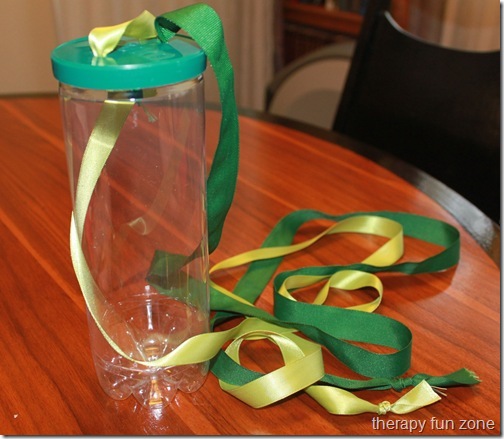 Materials:
tennis ball container, or other container
ribbon
Skills:
hand strength
fine motor skills
sensory motor
Looking to find printable activities? You can find them in the community shop



**** I often will link to things on Amazon. These are usually affiliate links that will pay me a couple of dollars if you happen to buy something while there. Any money made through the Amazon links goes back into this site and helps us keep it going. Thank You.
The following two tabs change content below.
Tonya is a pediatric Occupational Therapist, and loves creating things to work on skills and solve problems.