An Exciting New Membership Feature
Exciting Membership Area
When I started Therapy Fun Zone, my dream was to share ideas, forms, and activities with the therapy world.  At the time I was feeling isolated in my job and wanted to connect with other therapists, and this was my way of doing that.  Now I am taking that dream further and have started a separate membership area that will help link therapists together, grow the community, and provide great value. The Community area has three different levels of membership, and will be a space that is private and just for therapists.  There are discussion groups and the ability to upload files in order to share our things.  There is a free membership that has access only to the free printables, some which will be exclusive.  The discount membership is $10/year, and has access to the discussion groups, documents, and a 50% discount on all of the therapy fun zone digital downloads. The Premium Membership is $50/yr, and has access to the discussion groups, documents, and FREE for all of the Therapy Fun Zone digital downloads.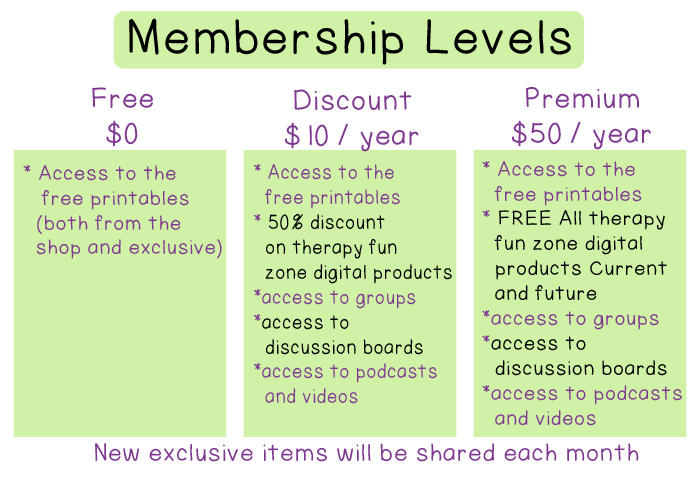 Special For OT Month

April is OT month, and to celebrate, I am running a special on the membership.  For every Premium Membership this month you will receive a Munchy Ball and a copy of The Munchy Ball Handbook.
I hope that you will come join me and make this community great.
Looking For More? Try these categories
The following two tabs change content below.
Tonya is a pediatric Occupational Therapist, and loves creating things to work on skills and solve problems.
Latest posts by Therapy Fun Zone (see all)