Ark Therapeutic is having a pin it to win it giveaway
Ark Therapeutic is going to give away some of their great therapy products, but you have to pin it to win it.  That means that you create a pin board on your pinterest site and pin the products that you would like to win.  Here is their picture that describes what you have to do.  You follow Ark Therapeutic on Pinterest, and email them a link to your board as your entry.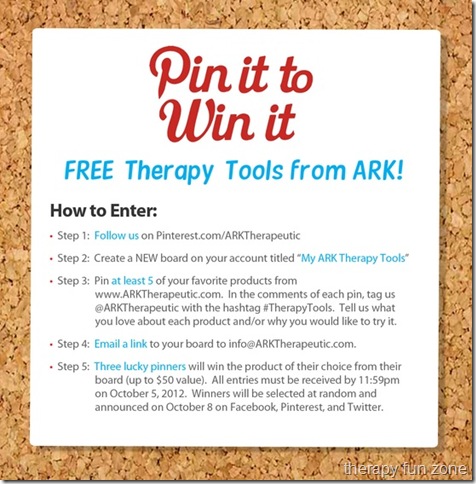 This is a great opportunity to try out some great therapy products.  The entry deadline is October 5 so get to pinning.