We did a craft this week that was a build your own catapult.  We made it from a catapult kit
, and it involved placing pegs in holes and putting the pieces together.  It would be a great activity for older kids to follow directions and work on putting together an activity.  Once it is done, then there is lots of fun building castles and knocking them down again with the catapult.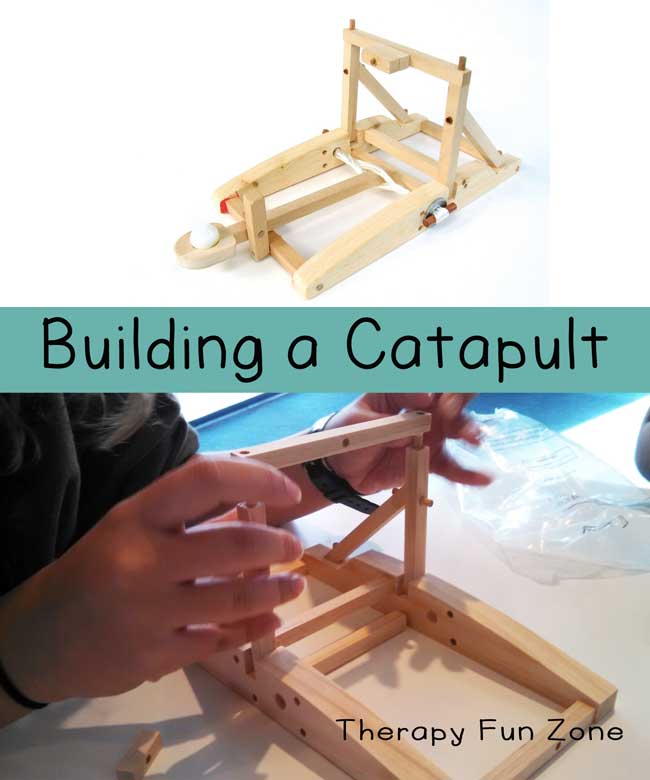 After building the catapult kit, I decided to do a cheaper version on making some clothespin catapults that had different tensions.  You hot glue the clothespins together and then glue them onto a base, such a foam core.  I also added a popsicle stick on top to give extra leverage, and a bottle cap to be the container for the ammunition.  We used foam balls as ammunition, but marshmallows clay balls, or pom poms would work too.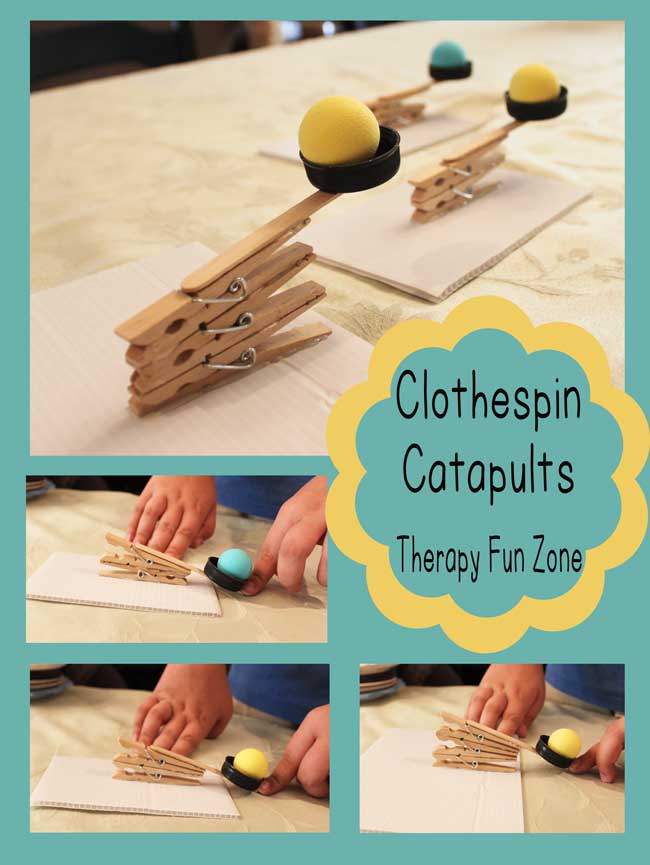 The catapult was made stronger by using multiple clothespins so that there was more tension.
Materials:
clothespins
hot glue
popsicle stick
bottle cap
base (foam core)
Skills:
bimanual
motor planning
visual motor

The following two tabs change content below.
Tonya is a pediatric Occupational Therapist, and loves creating things to work on skills and solve problems.
Latest posts by Therapy Fun Zone (see all)