Here is a low tech visual perceptual marble maze made out of a cardboard box and some straws. This one is fairly simple, but it can be useful for those who have trouble with motor coordination as well as visual perception.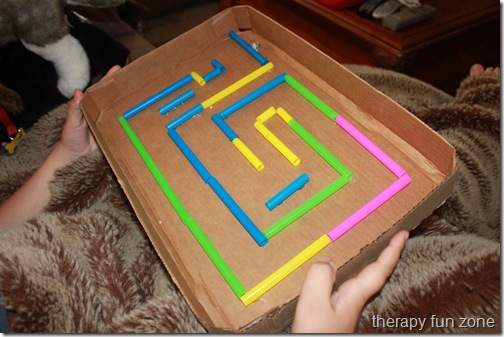 I used a cardboard box and some large "Smoothie Straws
". I glued the straws in place using a warm melt glue gun.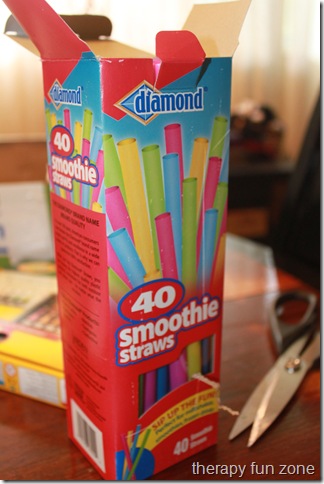 It is not a difficult maze to get through, but works on visual tracking and visual motor coordination, which is difficult for some kids.
Materials:
Cardboard box
Straws
Hot glue
Skills:
Visual perception
Visual tracking
Visual motor control
motor planning

The following two tabs change content below.
Tonya is a pediatric Occupational Therapist, and loves creating things to work on skills and solve problems.
Latest posts by Therapy Fun Zone (see all)