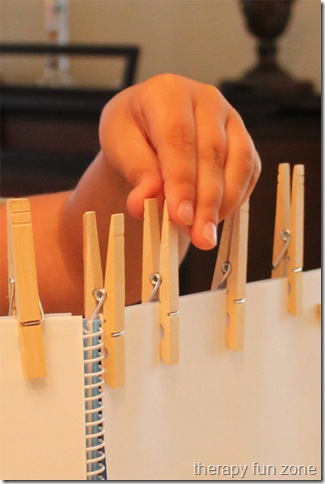 The ultimate Occupational Therapist stand-by, pinching clothespins. Man can that be boring. How about playing a card game along with pinching?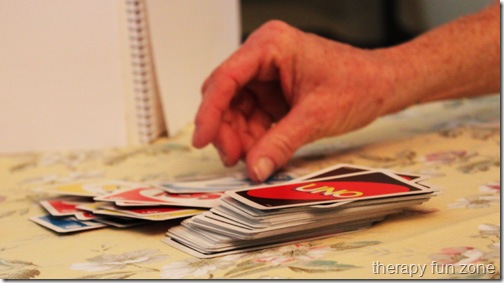 The clothespins hold the cards, so you have to pinch high, pinch low, pinch left, pinch right. Don't have too much fun playing the game that you forget to make them use both hands.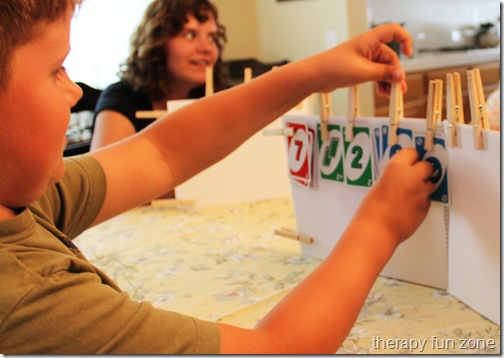 I made this one from a spiral bound cardboard book. I had to attach some white paper so that the writing on the book wasn't too distracting.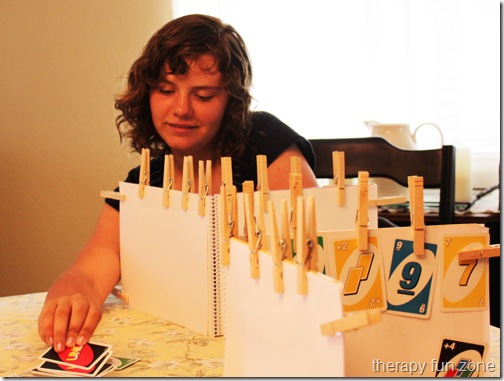 I'm working on a more permanent stand to hold the cards, but this temporary one works for now.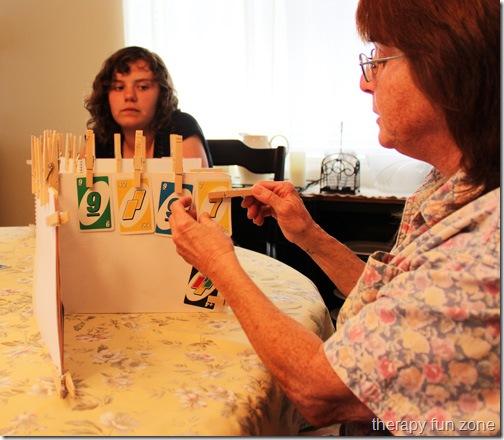 Turns out, it's a good perceptual motor task too because it can be hard to clip the cards in the right spot.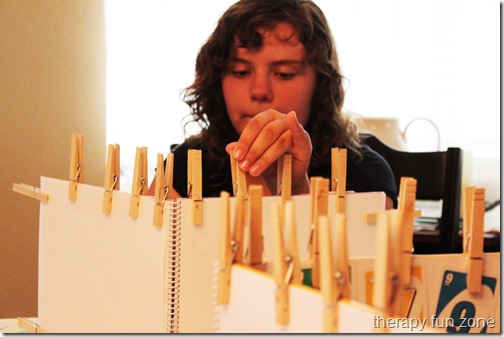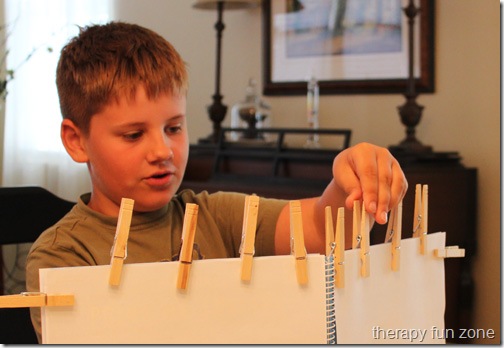 Materials:
Card Stand (spiral bound cardboard book, or whatever you can find)
UNO Game (or other card game)
Clothespins
Skills:
Finger Strength
Arm strength
Fine motor
Cognitive –game play
Perceptual motor