I have seen this activity in several places, and decided to try it. It is a tennis ball with a mouth cut into it. You squeeze the ball to open the mouth, and feed objects into the mouth.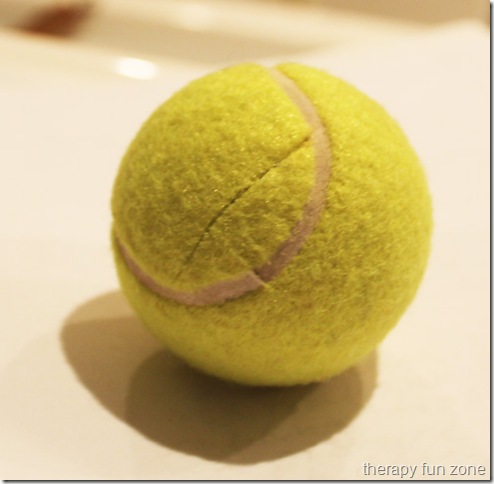 First, you take a new, clean tennis ball and make a slit in it using an exacto knife. This part of the activity must obviously be done by the therapist (it is hard to cut through the tennis ball).
Then you can draw a face on the ball, or you can have the client draw a face. The mouth needs to be drawn around the slit.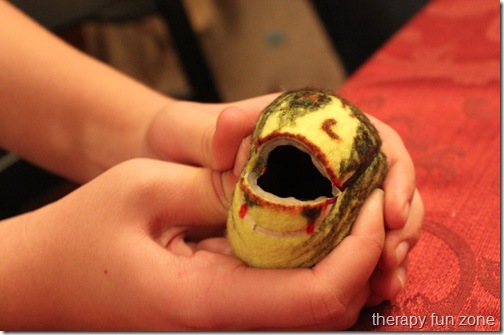 The mouth balls that were done by these kids turned into vampires. They will need interesting things to feed into their mouths.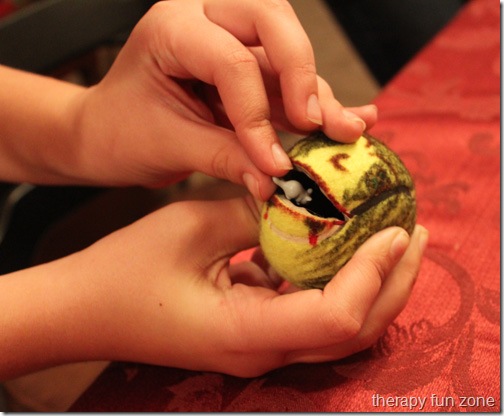 When the ball is squeezed, the mouth opens, and objects can be put in its mouth. It takes strength to squeeze the ball enough for the mouth to open, and bimanual hand use to put objects in at the same time.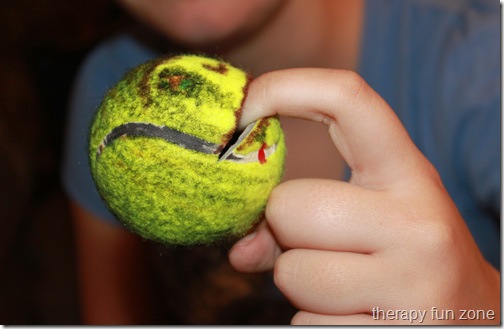 Careful it doesn't bite your finger.  You would hate to turn into a vampire mouth-ball.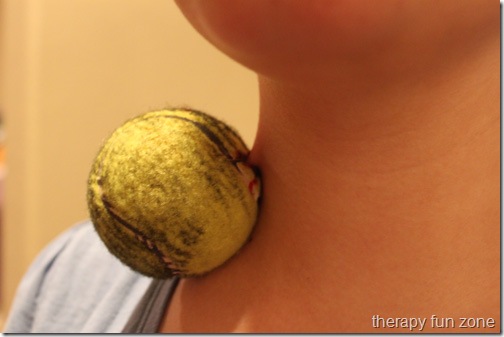 Uh Oh.  Too late.
They had a lot of fun making these balls, and the vampire thing was completely the kids' idea.
Materials:
Tennis ball
Exacto knife
Markers
Small objects to put in the mouth
Skills:
Hand strength
Fine motor skills
Bimanual hand use
Perceptual motor
Motor planning
Find more tennis ball mouth and Munchy Ball activities here.  And now you can get your own Munchy Ball Handbook with games and activities to play with your ball.