When working on buttoning skills, there is a progression of skill mastery. Pushing buttons or coins into a container is the first step. Putting coins into a piggy bank slot is the easiest, and then pushing buttons or coins into a recycled butter tub is the next. One reason using the butter container is good is that when you cut the slot, you just slice the container so that the hole that you put the buttons into is just a slit and not a full slot like the hole in a piggy bank.
Sensory feedback is important when learning to button.
The slit in the container versus a hole provides resistance when pushing the buttons in, so the student gets sensory feedback to the fingers to feel how the button slides and where to push on the button to get it to go through the slit. These sensations are important in learning how to button and come into play more frequently as you get to the harder buttons in fabric.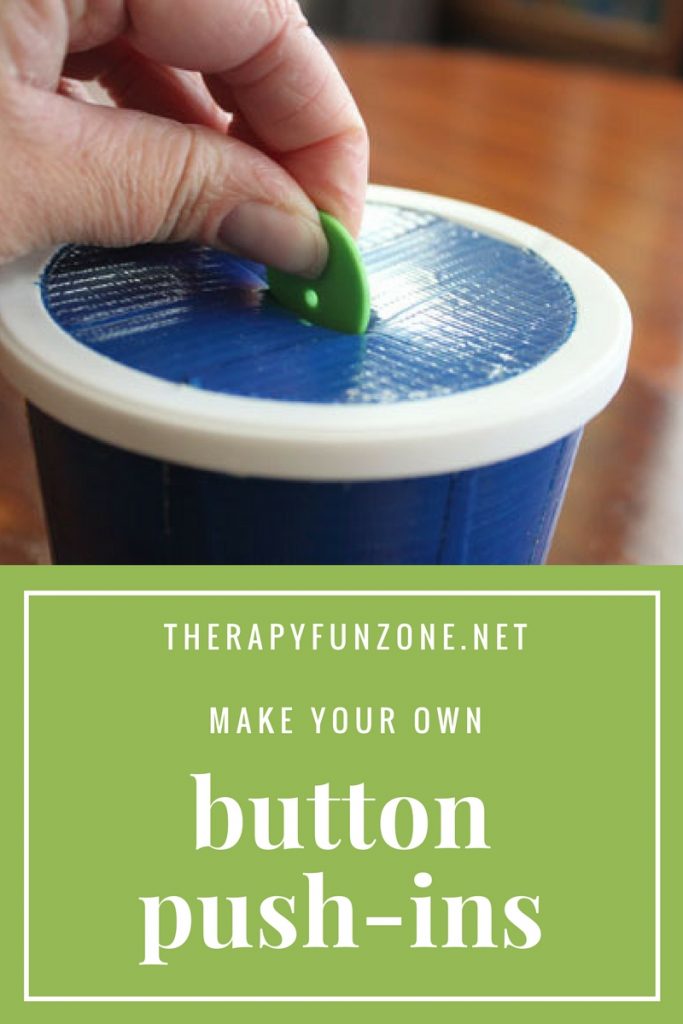 I used a clean recycled sour cream tub, and put blue duck tape on it to make it more aesthetically pleasing. As a benefit, the duck tape around the slit helps to stabilize the slit and provide more resistance, as well as keep the plastic of the lid from tearing.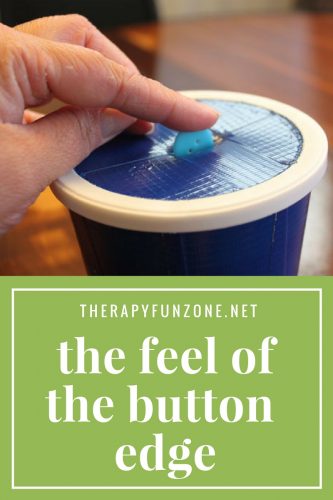 I have my clients use a combination of buttons and money to push through the slot. You can increase the skill level by having them hold the buttons in one hand and manipulate the buttons to put them in the slit one at a time.
Materials:
Recycled butter or sour cream tub
Duck tape
Buttons or money
Skills:
ADLS
Buttoning
Finger strengthening
In hand manipulation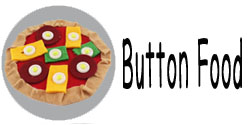 Check out more button activities.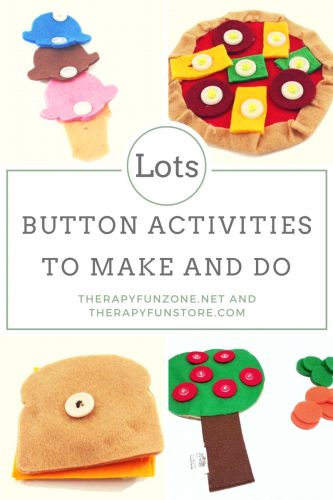 Save
Save


The following two tabs change content below.
Tonya is a pediatric Occupational Therapist, and loves creating things to work on skills and solve problems.
Latest posts by Therapy Fun Zone (see all)