Flower Pollen Honeycomb Fine Motor
I was working with some kids the other day, and we were coloring flowers, working on holding the pencil in a good grasp, and getting some good strokes of the colored pencils, and one little guy was not able to move his fingers independently while he was coloring. I had him do some small circles and pretended that they were the pollen from the flowers. Here we have a little flower garden with a bee that needs to go to the flowers, get some pollen and put the pollen into the honeycomb. It is the flower pollen honeycomb activity.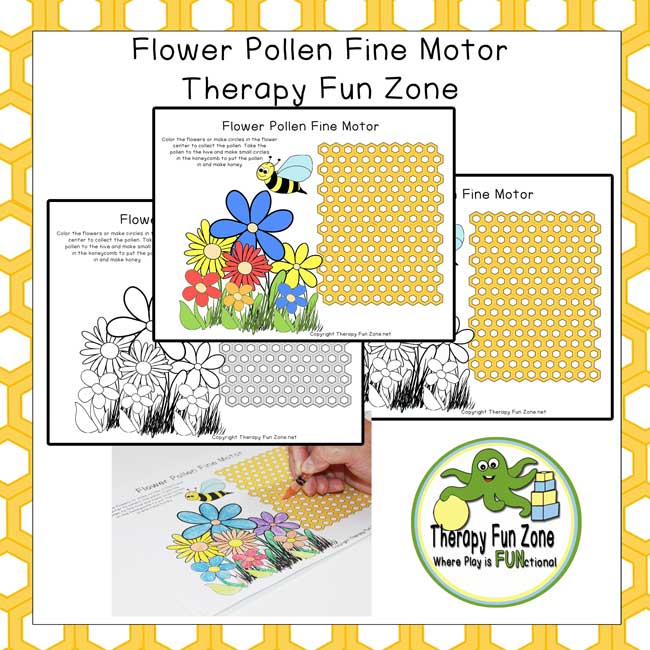 You can print the colored page to laminate and have kids use dry erase markers on, or you can print the black and white page for kids to color with crayons and pencils.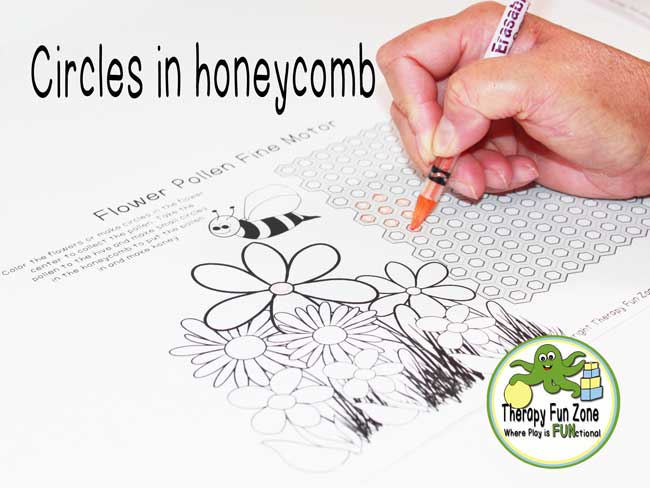 I love the movement required when you make small little circles, and the honeycomb is the perfect size to make the little circles.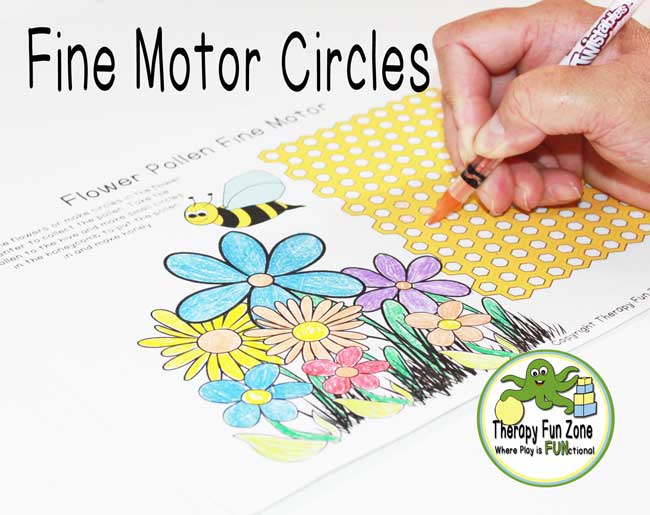 I have created a whole bunch of bee themed activities that include the honeycomb. Check out the post about them. Looking for some other flower activities that will work on fine motor skills.  Check them out here.

The following two tabs change content below.
Tonya is a pediatric Occupational Therapist, and loves creating things to work on skills and solve problems.
Latest posts by Therapy Fun Zone (see all)