Kids love stuffing the stretchy cheese
I have posted before about the Stretchy Mice and Cheese
, and since then, I use it all of the time.  When I pull it out, the  kids are so excited about it and everyone wants to play with it.  I think it is so much fun because it is unexpected.  You can fit a surprising number of small items into the cheese.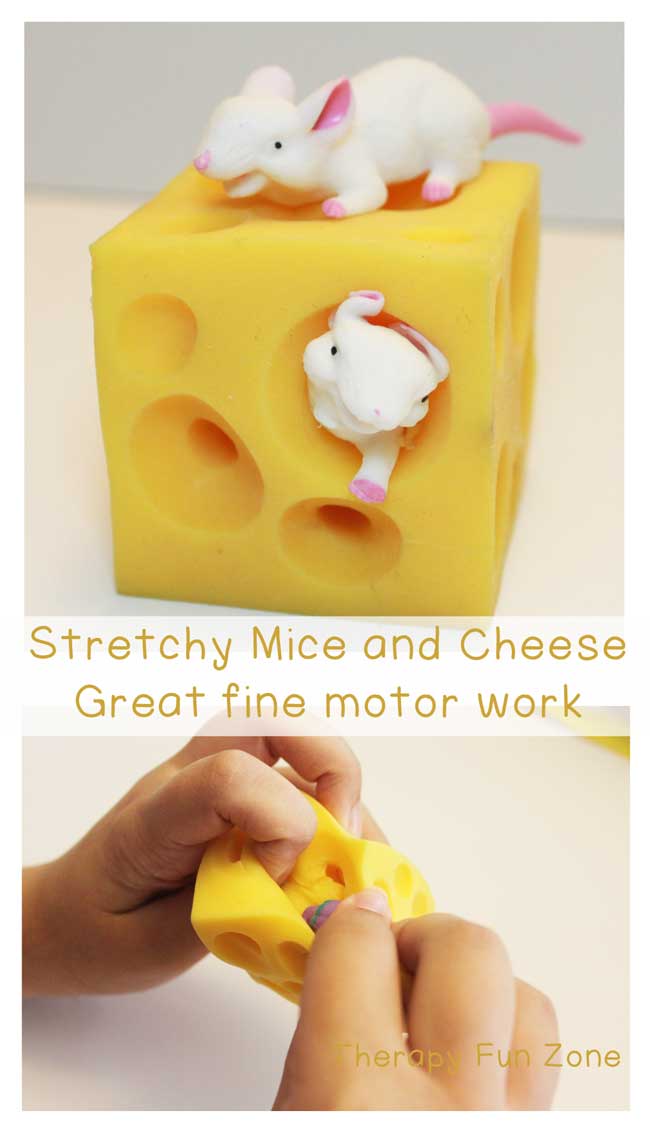 The little mice that came with it did not hold up very well, and they got very distorted from sitting in my hot car, but the cheese has maintained itself very well.  I like to use squinkies and mini littlest petshop toys in the cheese, and it is fun to see how many we can squeeze in.  Below is a little video of the cheese and how many items can fit in it.  You can also find the cheese in the shops now.



The following two tabs change content below.
Tonya is a pediatric Occupational Therapist, and loves creating things to work on skills and solve problems.
Latest posts by Therapy Fun Zone (see all)