I have not made any button activities for almost a year, and as the school year winds down and I see a light at the end of the tunnel with the potential for extra time on my hands during the summer, I decided to work on button activities. I made a ladybug last summer, but now I have refined the making of it so that it is streamlined and I can do it much faster.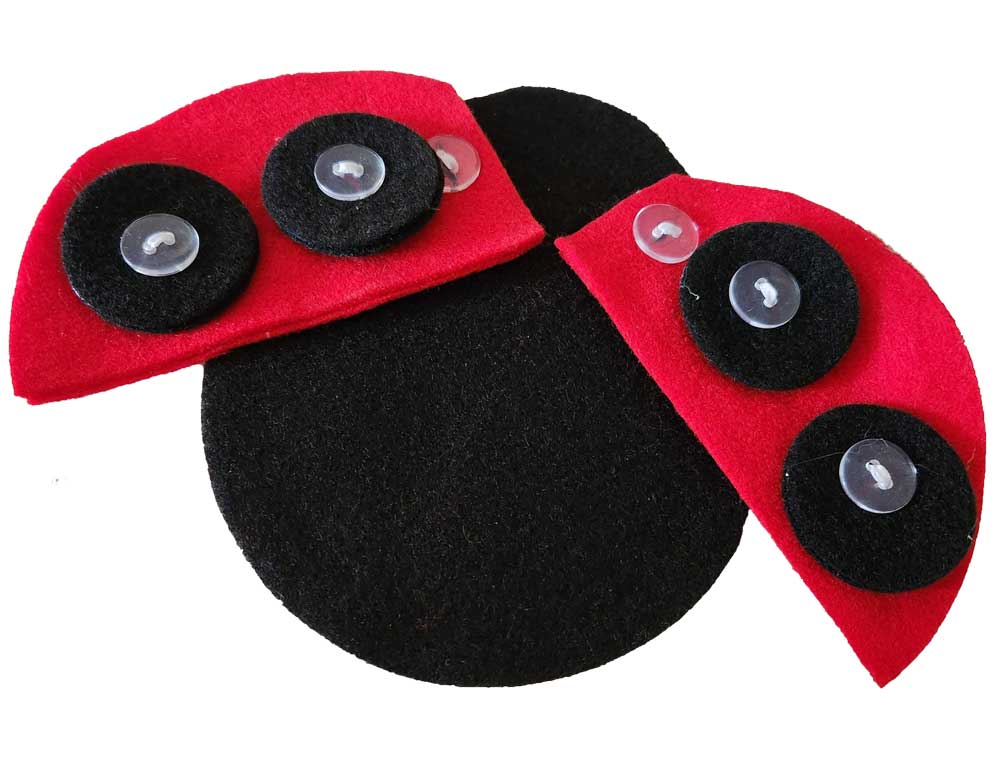 You can button her wings on and off, and can button on the spots. Ladybugs are a good signal that summer is coming.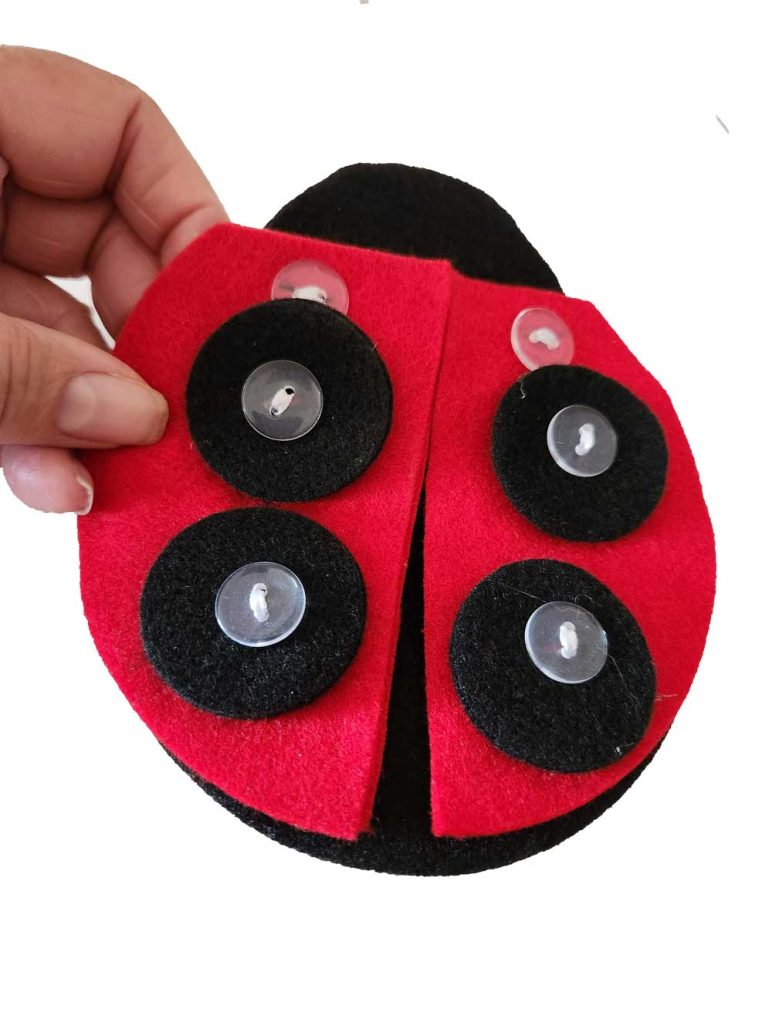 I think I might make some more types of bugs. I love bug activities and buttoning bugs could be the perfect addition to my other bug activities. It does make kids more eager to do some buttoning tasks when they get to pick what they are going to button. You can get one of your own in the Store.
Looking For More? Try these categories
The following two tabs change content below.
Tonya is a pediatric Occupational Therapist, and loves creating things to work on skills and solve problems.
Latest posts by Therapy Fun Zone (see all)