Painting with a mister for bimanual strengthening
I got this little Personal Mister
at the target dollar spot a couple of months ago, and decided to use it to paint.  It is a great tool to work on bimanual skills and hand strengthening because you have to use two hands to pump it up.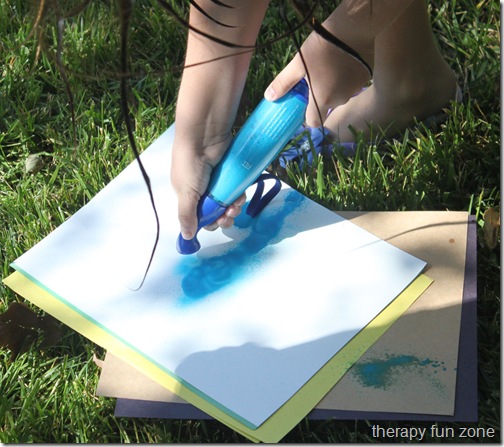 After you fill the mister up with water and paint, you pump air into the mister using two hands. Then when you press the button with your finger, it sprays a fine mist.  We put watered down water color paint into it to paint with.  I watered down the paint because I didn't want to clog the misting holes with paint.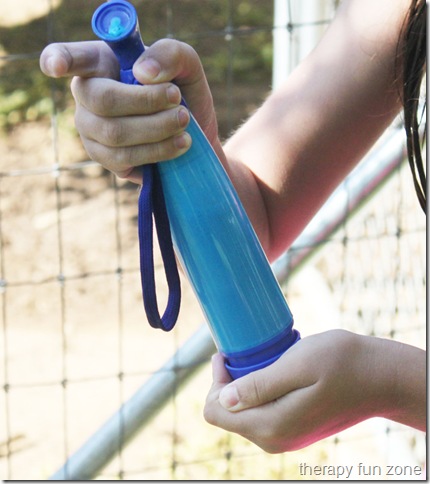 If you have several of the misters, you can put different colors into them  to use.  The paint then comes out like an air brush.  It is really quite a cool effect.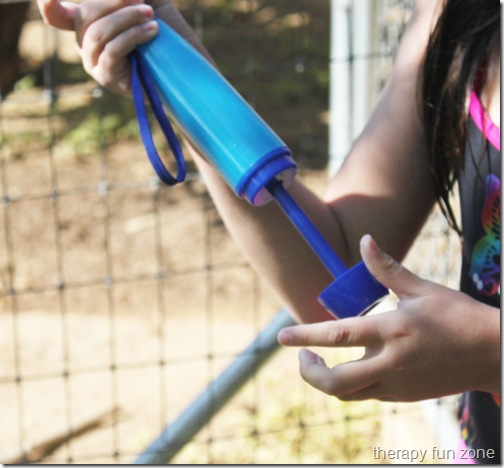 Materials:
Skills:
Bimanual
hand strengthening

The following two tabs change content below.
Tonya is a pediatric Occupational Therapist, and loves creating things to work on skills and solve problems.
Latest posts by Therapy Fun Zone (see all)