A Tree Made From A Pool Noodle and Pipe Cleaners
This was kind of a spontaneous activity. I had pool noodles, and I had pipe cleaners that I was planning to use to thread the letter beads onto, so I stuck the pipe cleaners into the pool noodles to make a tree. The tree worked beautifully to thread the beads onto, and the pipe cleaners were really easy to poke into the pool noodle.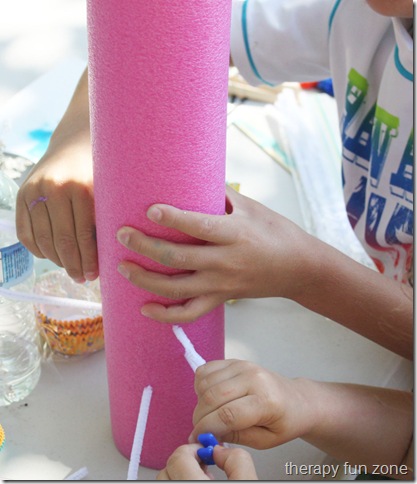 The pool noodle was even able to stand up by itself. The kids were rushing to put beads onto the pipe cleaners, so they wouldn't let me put very many pipe cleaners in. I will use this activity again, and add more pipe cleaners.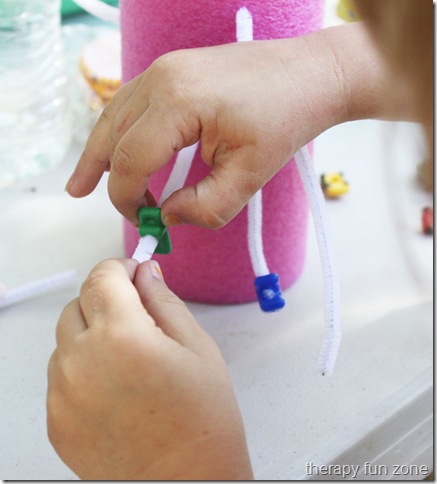 Some of the kids were working on finding the letters of their name in the alphabet beads, where others were just putting the beads on in any configuration.
Materials:
Pool noodle
Pipe cleaner
Beads
Skills
Fine motor
Bimanual
Motor planning
Looking For More? Try these categories
The following two tabs change content below.
Tonya is a pediatric Occupational Therapist, and loves creating things to work on skills and solve problems.
Latest posts by Therapy Fun Zone (see all)