Pool Balloon Races Using Squirt Guns
The kids I work with had a great time strengthening their hands with ball races that I posted about here. I thought it would be fun to use the squirt guns in the pool too.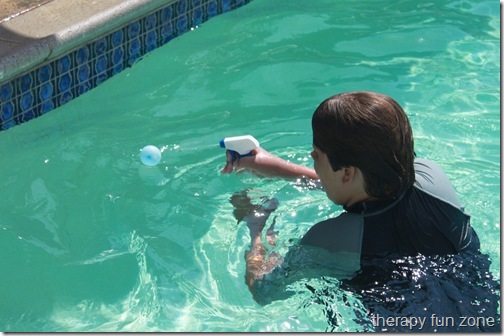 We used little balloons, but it would work with larger balloons, beach balls, and with the small practice golf balls too. Each person needs a balloon and a squirt gun/squirt bottle. We went across the shallow end of the pool so that everyone playing could touch the bottom, but you could race while swimming too.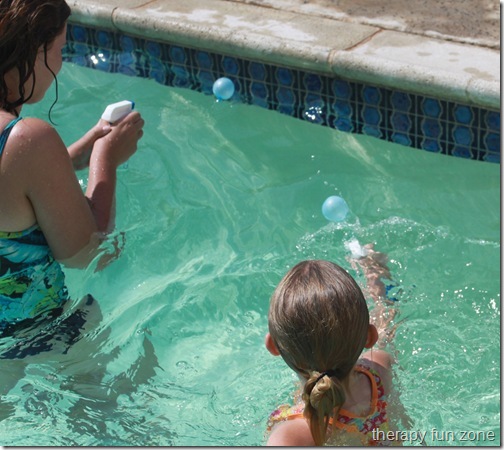 You race by squirting at your balloon so that the stream of water propels the balloon on the surface of the water. The winner is the first one to touch the side of the balloon with the ball.
Materials:
Balloons
Squirt gun or squirt bottle
Skills:
Hand strength
Fine motor
Visual motor