Scissor Cutting Shapes: Pizza
When working on cutting skills, it is fun to create something out of what you cut. This week I had some of my students make some pizza. I made a template for the shapes needed to make the pizza, and they traced the shapes, cut them out and glued them on to their paper. I printed one sheet in color that I made as an example for them to follow.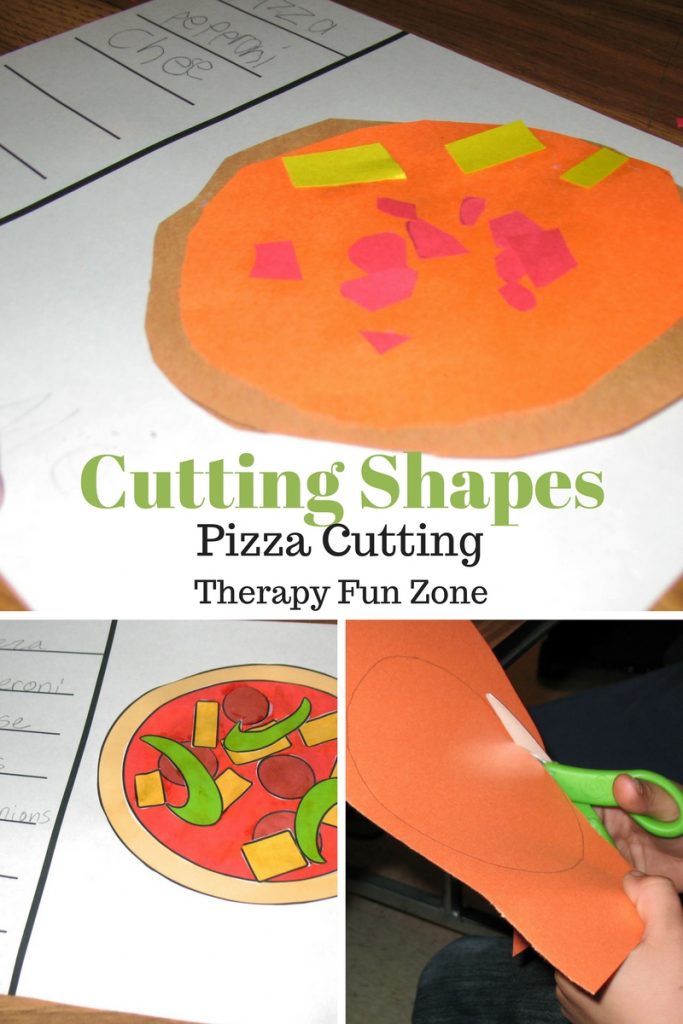 Once they had all of the toppings to their pizza glued on, they had to write what their favorite pizza toppings were.
The activity was definitely a challenge to their cutting skills. Many of them chose not to draw around the templates, and just wanted to cut free hand.
Materials:
Construction paper
Pizza shapes template
Scissors
Pencil
Glue
Blank paper
Skills:
Fine motor
Bimanual
Scissor cutting
Visual perceptual
Save
Save
Save
Save
Save