Slowing Down With Scissor Cutting
I recently was doing an evaluation, and the student was just snipping at the paper as fast and furiously as she could.  When I tried to help her position the paper or the scissors better, she just pushed me away and kept snipping.  She gave no attempt to follow the lines that she was supposed to be cutting.  I decided to try to slow her down by making it harder for her to snip.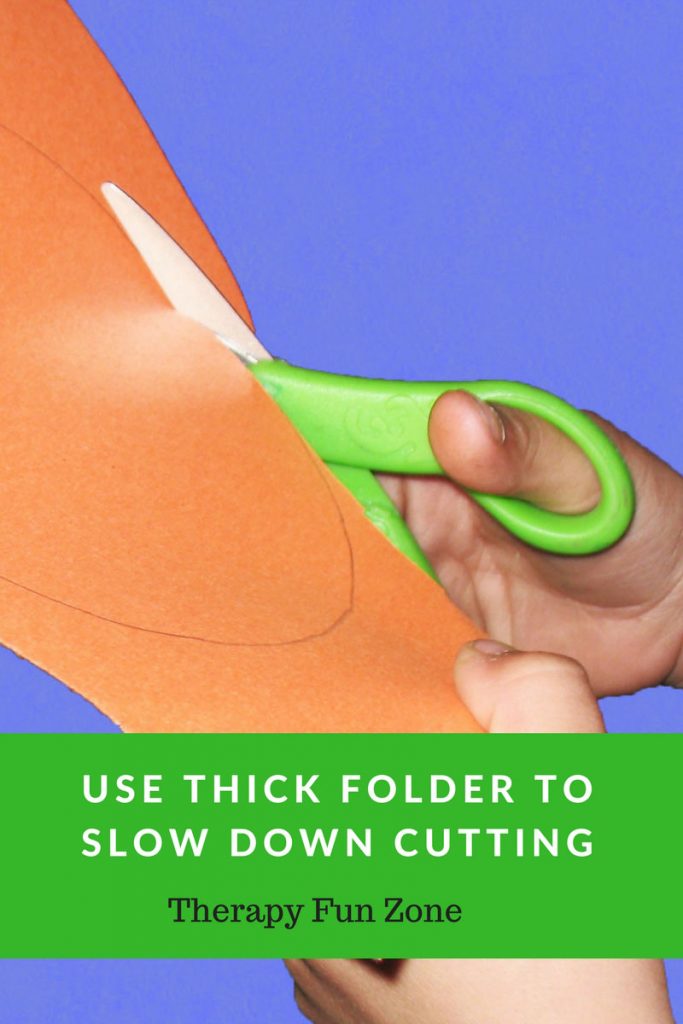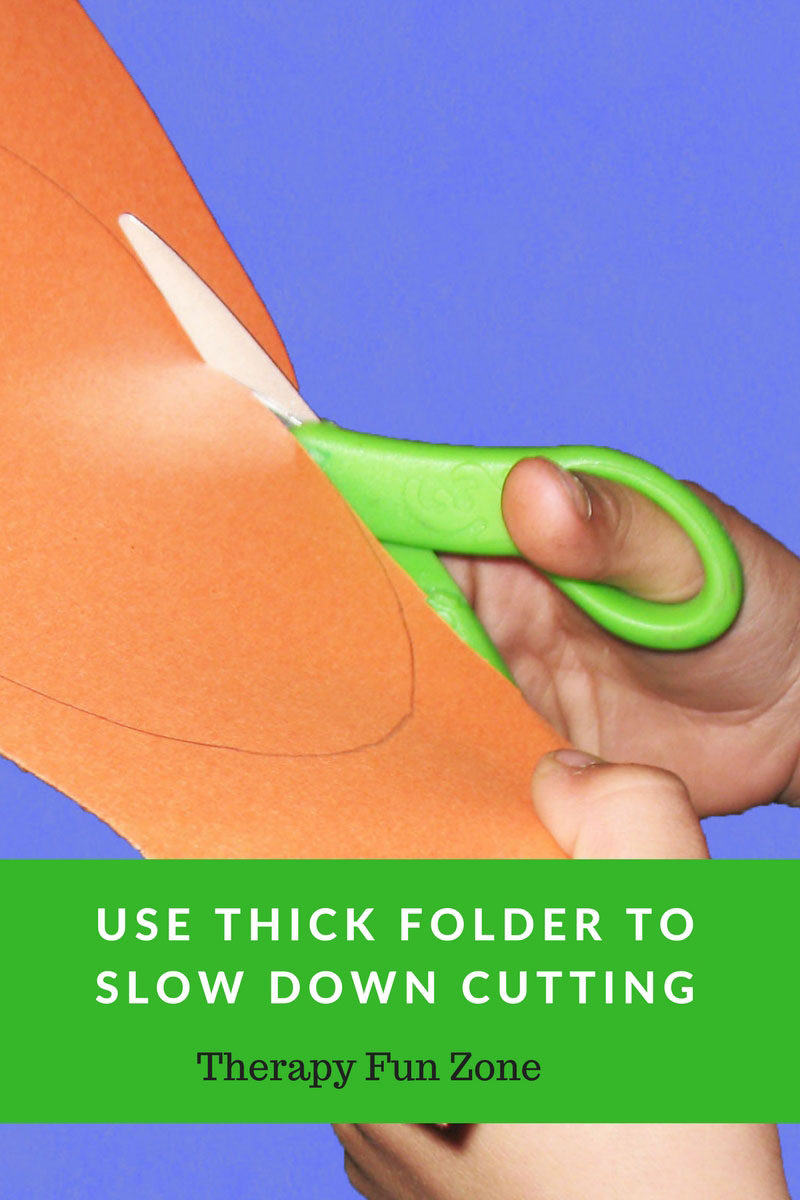 I took what was left of her project and pasted it onto a file folder, and emphasized the project lines with black marker.  She was still trying to snip, but the folder material slowed her down enough for me to be able to help her with her positioning, and I was able to get her to show me the lines that she was going to be cutting.  We had some success with cutting on, or near, the lines, and she had a project to show from it, rather than just paper shreds.
To slow down and emphasize cutting on lines, use thick folder paper.  It could also be useful to strengthen the muscles used to cut with.
Materials:
scissors
file folders or similar tag board
marker
Skills:
scissor cutting
fine motor
bimanual
visual perception
Save