Styrofoam and tissue paper flower
I found this craft kit at Joann's, but it would be so easy to do it from just things you have around your house.  It is a piece of styrofoam with a picture of a flower drawn on it.  I am definitely going to keep styrofoam packaging now instead of throwing it away.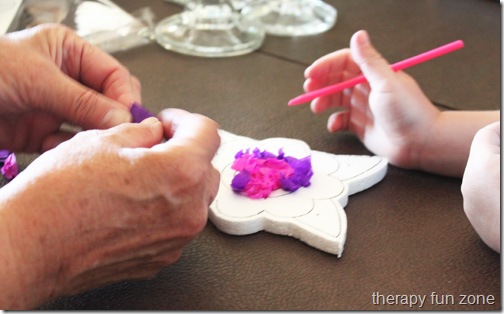 You then have little squares of tissue paper that you poke into the styrofoam to create the colorful picture.  It is a great fine motor activity, and requires good dexterity to pick up the little pieces of tissue paper.  You then have to hold the tool in a good grip, and can practice using a tripod grip as well as using your in hand manipulation skills moving the stylus and poking.  You could certainly use a pencil to do the poking. Visual Perceptual skills come into play when you are figuring out where to poke the tissue in to the styrofoam.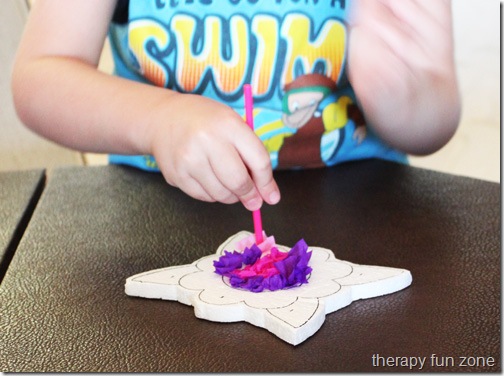 Materials:
Styrofoam
Marker to draw the picture on the styrofoam
colored tissue paper
stylus or pencil for poking
Skills:
Fine Motor
In-hand Manipulation
Visual Perceptual