Working on Letter Practice with Mud Paper
It is the beginning of the year, and it is time to see what the kids need to work on. When working on writing, I love to use the Mud Paper because it gives a very strong visual cue to work on making sure the letters are on the line. The kids love it when I tell them that their letters need to be stuck in the mud. We can start with the letter sizes, and I use mud paper with most of my practice writing. Check out the post from last year about the mud paper letter sizes.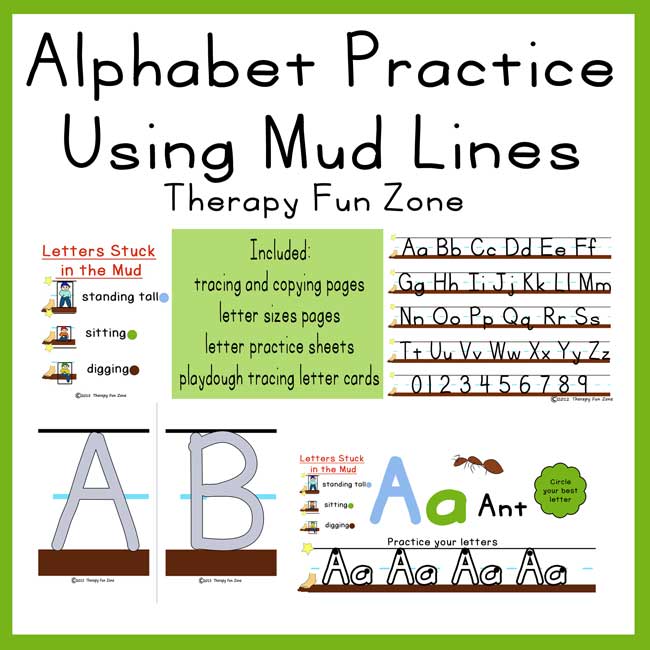 This year I have been working on making some more mud paper items. I have Mud Paper with a grid style that can be used to help kids separate their letter/words. I also have some paper that has the alphabet on it so I can see how well kids can copy their letters. You can download these papers for free.
I have also created some individual alphabet practice sheets and some playdough/tracing alphabet cards which I have bundled for sale in the shop.
Save
Save